Event Information
Location
Snug Valley Farm in East Hardwick and Shire Beef in Vershire
Description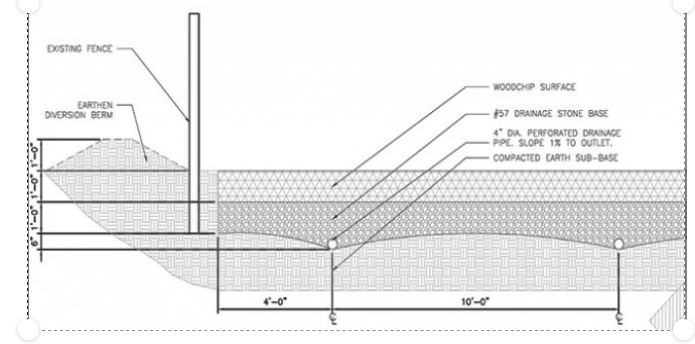 Looking for options to get your animals out of the mud? Considering creative solutions that address Vermont's Required Agricultural Practices (RAPs)?
Ben Nottermann of Snug Valley Farm and Niko Horster of Shire Beef will share their design and building techniques for a woodchip livestock pad on their farms.
Beef or Dairy cattle – woodchip heavy use areas might be a good fit for your farm. Join VGFA for a tour of two woodchip barnyards that were constructed in 2018. Hear lessons learned from each farmer after one season of use – what are they glad they did and what might they do differently.
If you are considering a barnyard upgrade, don't miss this event.
One day - Two farms - Come to both or just meet us at one. Either way you are sure to learn a lot - there will be plenty of time for questions and conversation.
Registration is appreciated, it will help us gauge the crowd size. Both visits are free events for VGFA members and sponsors, $10 for non-members.
11:00 a.m. – 1:00 p.m. - Tour the Woodchip Barnyard at Snug Valley Farm with Ben Nottermann. Meet us at Snug Valley Farm, 824 Pumpkin Ln, East Hardwick, VT 05836
3:00 p.m. – 5:00 p.m. Tour the Wood Chip Barnyard at Shire Beef with Niko Horster. Meet us at Shire Beef, 646 Reed Rd, Vershire, VT 05079
Remember - you can come to both farms or just one - whatever your schedule will allow! Please just let us know you are coming.
Map of the Travel Time between Farms. We will not be offering lunch, but you should have plenty of time to grab a bite to eat on your way between the farms.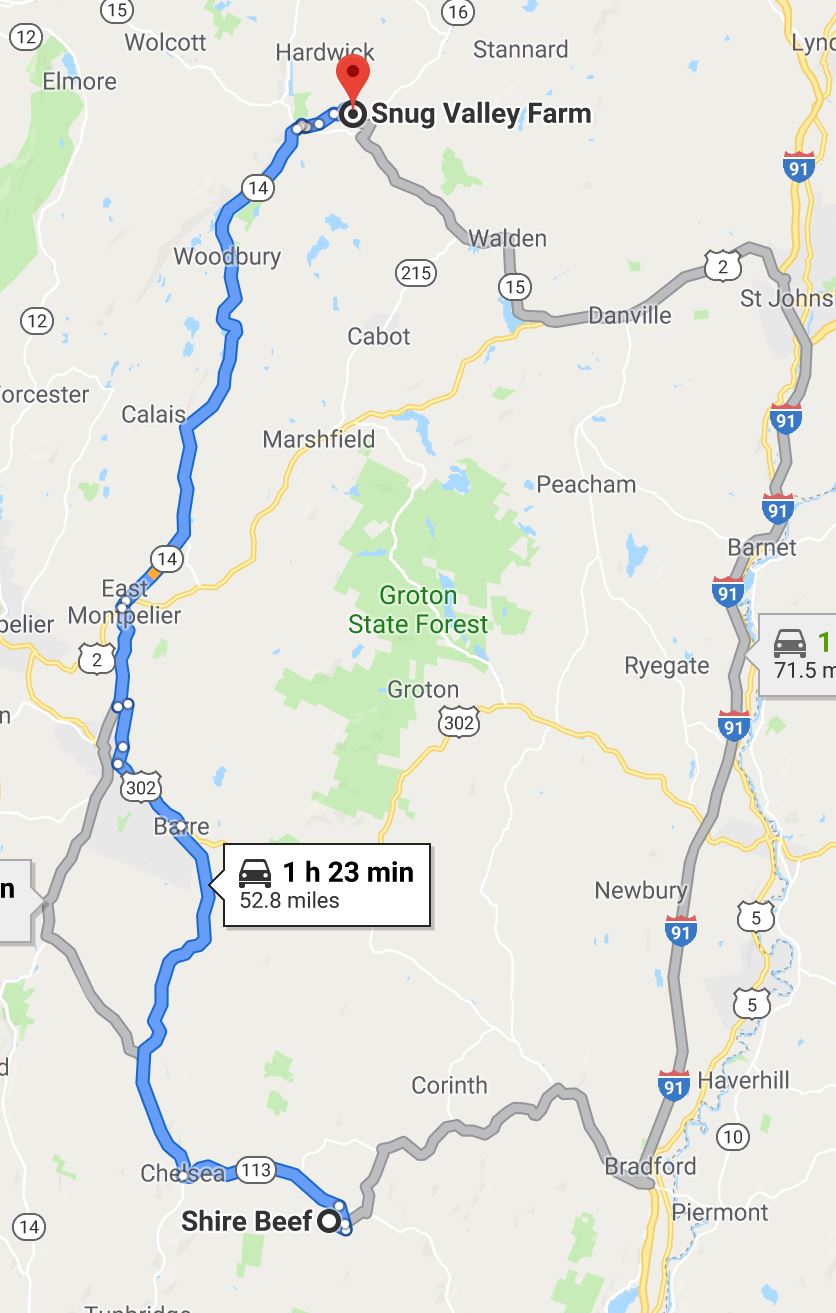 Date and time
Location
Snug Valley Farm in East Hardwick and Shire Beef in Vershire
Refund policy
Organizer of Woodchip Barnyard/Pad Tour and Lessons Learned
The Vermont Grass Farmers' Association (VGFA) was founded in 1996 with support from the UVM Center for Sustainable Agriculture and USDA-NRCS. The VGFA is a 501(c)3 non‐profit with the mission to promote, manage and oversee grazing outreach and education programs in Vermont.
VGFA's members are farmers, landowners and citizens who seek to:
Support farming that enhances soil health and water quality
Build farmer-to-farmers learning opportunities
Uphold the viability and resiliency of Vermont's livestock farms