Description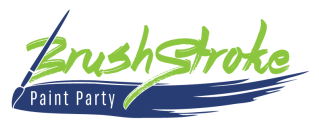 "Singing Elephant" - Adult Open Wood Slice
Tuesday October 3rd
Painting Instruction from 7:00pm-9:00pm Doors open at 6:30

*****New at BrushStroke - Wood Slices***** Kiln dried and naturally untreated. Made in the USA. 9 - 11 inches diameter. No two will be the same.

Adult Open Wood Slice Session, 18 years and older. Wood sessions are limited to 16 painters.

Reserve your seat.
Artist will be there to guide you through this beautiful Singing Elephant Wood Slice. Begin to design your masterpiece. Stencils, personalize, paint, etc. No two pieces will be the same
$40 per person; $5 off for members.
Gratuity not included. Perfect for your home or Wedding, Birthday and House Warming gift.
* Reservations required. In order to reserve your spot all guests must contact BrushStroke in advance.
*2 1/2 hour painting session with one of our talented BrushStroke Artists. All guests are welcome to bring their own drinks and food!
*We supply the wood, paint, stencils aprons and brushes.
Cash or checks, debit/credit cards accepted. Checks can be made payable to BrushStroke Paint Party and mailed to BrushStroke Paint Party, 205 Church St, Naugatuck, CT 06770.