Description
Join us at Pippin's Tap Room for some amazing beer, wine, and a fun evening of painting!
No artistic talent is required to enjoy this event. We provide all the supplies, paint selection, pre-built signs, hands on instruction and stencils. No hand lettering at our event.
Select your sign design from 15+ designs, personalize it with your favorite paint colors. Not sure what paint combinations to choose- that's where we come in to help you with technique and color.
Event price includes everything to create your wood sign and you receive two glasses of beer or wine while you paint! Of course you're welcome to purchase additional drinks and food- there will be plenty of time to socialize with friends and enjoy your drinks!
Reservations are required so that we can build your sign and create your stencils. All reservations must be completed by June 25th, giving us time to prepare your project.
Cost: $45.00 per person (two glasses of beer or wine included in the cost)
Best Suited for ages 21+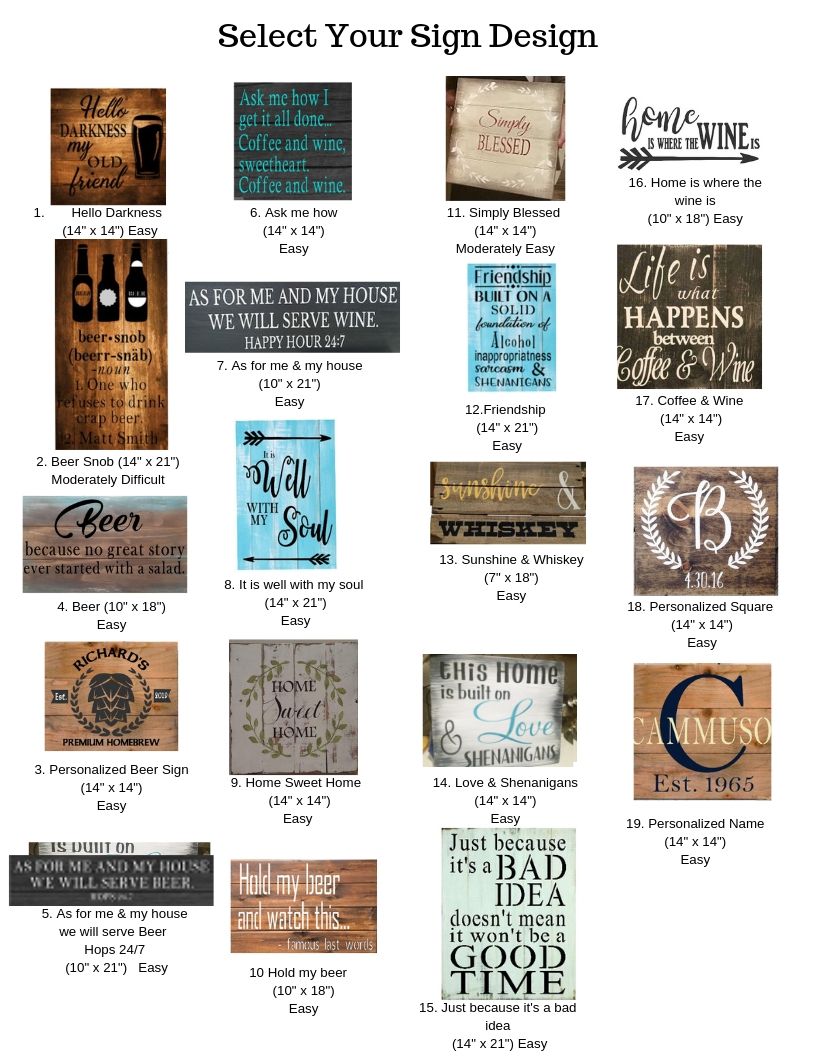 Pippin's Taproom, located inside High Gravity Fermentation Supplies, features small batch craft beer brewed by High Gravity in a family-friendly setting. Perfect for craft beer enthusiasts, homebrewers, or anyone curious about expanding their beer worldview, knowledge and experience.