Description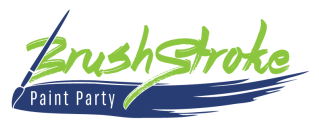 "Hurry Spring"
Adult Open Wood Creation Session
Sunday March 17th
Painting Instruction from 11:00am-1:30pm
Adult Open Wood Creation Session, 18 years and older.
Wood sessions are limited to 16 painters. Reserve your seat. Artist will be there to help as you design your own. Select the size and shape wood piece you prefer. You stain the wood whatever color matches your décor (water based stain). Then begin to design your masterpiece. Stencils, personalize, paint, etc. No two pieces will be the same $50 per person; $5 off for members.
Gratuity not included. Perfect for your home or Wedding, Birthday and House Warming gift.
Reservations required. In order to reserve your spot all guests must contact BrushStroke in advance.
2 1/2 hour painting session with one of our talented BrushStroke Artists.All guests are welcome to bring their own drinks and food!
*We supply the wood, stain, paint, stencils aprons and brushes.
Cash or checks, debit/credit cards accepted.
BrushStroke Paint Party, 205 Church St, Naugatuck, CT 06770. 203-632-5309