Wood-Based Construction - Mass Timber and Beyond
Description
Advancements in wood technologies have expanded the use of wood in design and construction. Mass timber products such as cross-laminated timber (CLT) have emerged and offer opportunities in tall wood construction. Come explore how wood building systems are a sustainable, cost-effective solution for tackling modern design needs.
The event will feature a tour of Promega Crossroads Center, showcasing an innovative mix of glulam and cross-laminated timber.
Architects, engineers, designers, developers, general contractors and anyone interested in wood design are encouraged to attend this informative seminar!
Attendees will gain knowledge on:

Overview of Wood-Based Products and Building Systems
Environmental Considerations of Wood
Mass Timber Technologies and Research
Building Codes
Case Studies
**Event fulfills 4.5 AIA/CES credits**
AIA Wisconsin is a Registered Provider for the AIA Continuing Education System [CES]. AIA members are eligible to earn 4.5 AIA/CES learning unit hours related to health, safety and welfare [HSW] topics.
This seminar is registered with AIA/CES for continuing professional education. As such, it does not include content that may be deemed or construed to be an approval or endorsement by the AIA of any material of construction or any method or manner of handling, using, distributing, or dealing in any material or product. Questions related to specific materials, methods, and services will be addressed at the conclusion of the presentation.
** Engineers qualify for 4.5 Professional Development Hours**
The Structural Engineers Assoc. of Wisconsin will provide 4.5 Professional Development Hours through the Continuing Education Program.
---
**AGENDA**
8:00 - 8:30 AM Registration
8:30 -8:45 AM Welcome, Introductions
8:45 - 9:30 AM Innovations in Wood Materials and Construction Brian Brashaw (USDA Forest Service)
9:30 - 10:30 AM Environmental Implications of Wood Jim Bowyer (Dovetail Partners)
10:30 - 10:45 AM Break
10:45 - 11:45 AM Mass Timber Construction: Products, Performance, and Design Archie Landreman (WoodWorks)
11:45 - 12:30 PM Lunch
12:30 - 1:30 PM Tall Wood Structures: Current Trends and Related Code/Standard Changes Jim Smith (American Wood Council)
1:30 PM - 3:45 PM Branching Out: Projects, Lessons Learned, and Research
A: Tall Wood Construction Across the U.S. Ethan Martin (WoodWorks)
B: Sustainable building: Why Urban Wood is a Valuable Resource Dwayne Sperber (Wudeward Urban Forest Products)
C: Wood Products and Mass Timber Research Doug Rammer (USDA Forest Service)
3:45 - 4:15 PM Tour Promega Building
---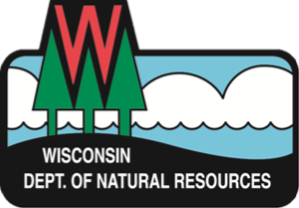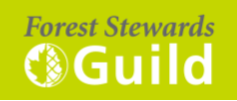 **FAQs**
How can I contact the organizer with any questions?
For questions contact Kari Divine, Renewable Resource Solutions, at 906-875-3720 or kari@renewableresourcesolutions.com
What's the refund policy?
Refunds will be issued for cancelations made 1 week prior to the event.
What constitutes a "student" registration?

Those enrolled full time time may register at the discounted student registration. Please send verification of full time student status to kari@renewableresourcesolutions.com upon registration.
How do I get my AIA CEUs?
Information on the AIA CEUs will be provided at the workshop.
How do I get my SEA Professional Development hours?
Information on the SEA Professional Development hours will be provided at the workshop.
Will food and beverages be provided at the event?
Yes, food and beverages will be provided at breaks and for lunch as a part of the registration fee.
What if I have dietary restrictions?
Please contact Kari Divine, Renewable Resource Solutions, at 906-875-3720 or kari@renewableresourcesolutions.com with any dietary restrictions upon registration.