Description
Woo is pop up speaker series held once a month ( think small intimate Ted Talks of 5 to 15 minutes ) along with an opportunity to discuss the topics we explore at your table.
Inspire yourself with stories, make meaningful new connections, do some relaxed networking and enjoy the pleasure of interesting conversations at the elegant Sai Woo Restaurant in Vancouver's historic Chinatown.

Woo is a technology free evening so get ready to unplug from your devices for a few hours

Your ticket includes a something delicious to eat and a glass of wine.
You may also order more food and drinks throughout the evening from our menu and lounge afterwords at the bar for a hadmade cocktail.

Our Storytellers:
Brian Howell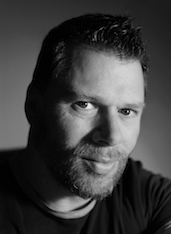 His word is renew
Brian is a Canadian photographer, notable for large scale projects that examine expressions of shifting societal and personal values. Howell's photographic series build on a truth-telling mantra of an earlier era of documentarians, though they are given structure and further meaning by a more rigorous contemporary framework. His most recent series "Burnt Forests" is a study of winter landscapes of forests previously ravaged by fire.
His story will touch on two recent occurrences in his life. Turning 50 and finding bliss with his vintage Shwinn bike which has also been electrified!

Jackie Ellis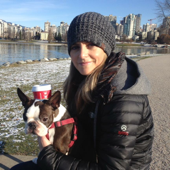 Her word is gratitude
For many years, Jackie has worked as an educator and as a psycho-therapist. In 2010, this thriving, health conscious athletic woman heard the frightful words, "You have cancer." In an inspirational journey to "catch health", Jackie will share with you how she was able to manage anxiety, understand her fears of losing control, and reconciling her faith in the power of the mind and the beauty behind embracing gratitude as a way of life.
Jackie hopes to share her experience of facing fear and mortality, yet focusing on understanding the depth of true strength that transcends what you ever imagined you could do.
"Sometimes when you're in a dark place you think you've been buried, but you've actually been planted" – Christine Caine
Patrick Whiddon
Patrick, who spoke at Woo # 4 is back from his adventure and will be sharing a few of his stories about his cycling journey across Canada with the vision of creating a positive impact on the homeless though education, out reach and understanding.
His vision is to create therapeutic communities where lives can be rebuilt. We are looking forward to hearing what he learned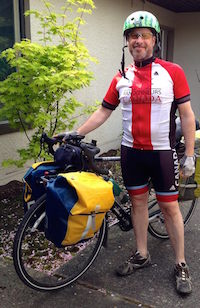 COACH, CATALYST, MENTOR
David is the host and Co-Founder of WooTalks. He be be speaking about something, but he's not sure yet.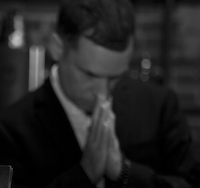 FAQ's

What are my transport/parking options getting to the event?

Open Parking is located at West Park is located at the corner of Keefer and Columbia St. Covered parking is also available at the Easy Park at 180 Keefer Street. Meter parking is also available.

What don't I need to bring to the event?

This is a technology free evening, so you won't need anything electronic, and you will be required to turn off your phone for the duration of the event. You don't even have to take notes.

What if I have an idea for a WooTalk or know someone interesting who would be a great speaker?

Contact David and he's be happy to talk to you about it

www.davidfrankgomes.com/contact



Our Manifesto (They say brevity is the soul of wit, but in this case, we'll take a rain check!)

Woo talks are about stories, themes, and ideas that push boundaries, challenge assumptions and conventional wisdom, and create the space for conversations that move and inspire people. The stories we present demonstrate all of us have access to an infinite pool of creativity, courage and vision.

We tell personal stories that tell us something universal about ourselves and our world. They move people to new places within themselves.. or at the very least, offer them alternative ideas that will make them ask questions of themselves and others.

The Experience

Woo talks create an relaxed experience and space for new people to come together and build relationships in a more old fashioned way. They facilitate conversations and personal development and find shared opportunities to help each other succeed in sustainable ways.

It is our hope that they will ignite sparks in our guests by offering them a nonjudgmental, creative and open space that welcomes the bold, the daring and the unconventional. It is an opportunity for new voices to be heard, and for fresh ideas and passions or causes to be propagated and explored.

We hope to reflect the mashups of topics and speakers with our audience. The more variety of energies, backgrounds, and stories, the more impactful the space can be.