Description
Woo is pop up speaker series held once a month ( think small intimate Ted Talks of 5 to 15 minutes ) along with an opportunity to discuss the topics we explore at your table.
Inspire yourself with stories, make meaningful new connections, do some relaxed networking and enjoy the pleasure of interesting conversations at the elegant Sai Woo Restaurant in Vancouver's historic Chinatown.

Woo is a technology free evening so get ready to unplug from your devices for a few hours

Your ticket includes a something delicious to eat and a glass of wine.
You may also order more food and drinks throughout the evening from our menu and lounge afterwords at the bar for a hadmade cocktail.

Our storytellers:
Caroline Adderson
Caroline is the author of four novels, A History of Forgetting, Sitting Practice, The Sky Is Falling and Ellen in Pieces.
She is the creator of the Facebook page, Vancouver Vanishes, an archive of character home demolitions in our city. Last year she co-wrote and edited the BC best-seller: Vancouver Vanishes: Narratives of Demolition and Revival.
Caroline's word is: House
It took several years of dog walks past hundreds of beautiful, doomed houses before Caroline understood what was driving her to create her archive, which she considers a celebration of and lament for our vanishing original housing stock. Old houses are so much more than roofs and walls; they are repositories of narrative, each one contributing to the soul of our city. When they are demolished, their stories go with them. And what happens to a city that sells its soul?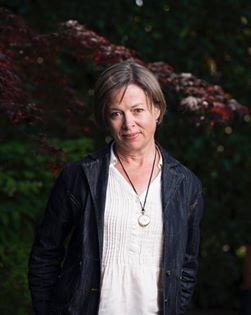 Lindsay Martell
Lindsay was raised in the rich musical heritage of Cape Breton, Nova Scotia. There he learned early in life, the power of the voice, a good song, and the ability to interpret and present it. He will be singing some of his songs and talking about the process of writing songs.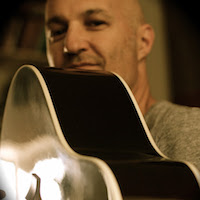 Lindsay's word is: Pause
Bob Sung

His word is Authentic.
He will be sharing a charming story...As a high-school student taking his Caucasian girlfriend out for a Friday night dinner date in Chinatown to give her an "authentic" evening and also to show off his "mastery" of Cantonese, with some hilarious results.
Robert is the owner of A WOK AROUND TOURS, offering both A WOK AROUND CHINATOWN, and A WOK AROUND GRANVILLE ISLAND PUBLIC MARKET Tours.

Robert has been featured on the TODAY show, Global TV, The Food Network, National Geographic's Travel Channel, Canadian Tourism Commission,Vancouver is Awesome, Vancouver Sun and the Georgia Straight.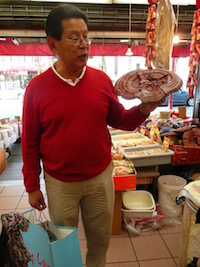 David Frank Gomes
COACH, CATALYST, MENTOR
David helps people create change using transformational conversations and mindfulness. He combines ancient wisdom with modern coaching to help people find deeper purpose and meaning, get stuff done, and solve long standing problems. He is also a filmmaker.
David's word is FLEA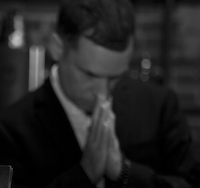 FAQ's

What are my transport/parking options getting to the event?

Open Parking is located at West Park is located at the corner of Keefer and Columbia St. Covered parking is also available at the Easy Park at 180 Keefer Street. Meter parking is also available.

What don't I need to bring to the event?

This is a technology free evening, so you won't need anything electronic, and you will be required to turn off your phone for the duration of the event. You don't even have to take notes.

What if I have an idea for a WooTalk or know someone interesting who would be a great speaker?

Contact David and he's be happy to talk to you about it

www.davidfrankgomes.com/contact



Our Manifesto (They say brevity is the soul of wit, but in this case, we'll take a rain check!)

Woo talks are about stories, themes, and ideas that push boundaries, challenge assumptions and conventional wisdom, and create the space for conversations that move and inspire people. The stories we present demonstrate all of us have access to an infinite pool of creativity, courage and vision.

We tell personal stories that tell us something universal about ourselves and our world. They move people to new places within themselves.. or at the very least, offer them alternative ideas that will make them ask questions of themselves and others.

The Experience

Woo talks create an relaxed experience and space for new people to come together and build relationships in a more old fashioned way. They facilitate conversations and personal development and find shared opportunities to help each other succeed in sustainable ways.

It is our hope that they will ignite sparks in our guests by offering them a nonjudgmental, creative and open space that welcomes the bold, the daring and the unconventional. It is an opportunity for new voices to be heard, and for fresh ideas and passions or causes to be propagated and explored.

We hope to reflect the mashups of topics and speakers with our audience. The more variety of energies, backgrounds, and stories, the more impactful the space can be.