Description
"…human conversation had always been the crucible for social invention — the birthing place of new ideas, new ways of being and new ways of doing. From circles of elders around ancient campfires, to the sewing circles and to the conversations in the Cafes and salons, people have always gathered for real conversation about questions that matter. Small groups exploring common questions and learning that others are doing the same, has always been the impetus for large scale transformative change." - The World Café model originated by Juanita Brown
Woo is an evening of small talks ( 5 to 15 minutes ) along with facilitated conversations around the topics we explore. Inspire yourself with stories, make meaningful new connections, do some relaxed networking and enjoy the pleasure of interesting conversations at the elegant Sai Woo Restaurant in Vancouver's historic China Town.

Woo is a technology free evening so get ready to unplug from your devices for a few hours

Your ticket includes a something delicious to eat and a glass of wine.
You may also order more food and drinks throughout the evening from our menu and lounge afterwords at the elegent bar.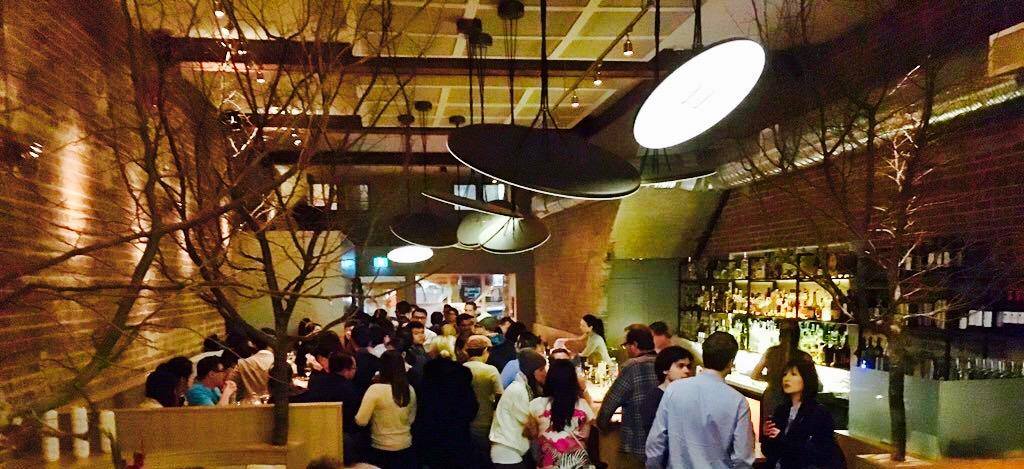 Storytellers for the evening:



Cea Sunrise Person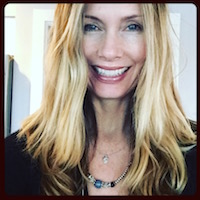 Cea Sunrise Person's bestselling first book, North of Normal (HarperCollins), chronicles her wilderness childhood and dramatic move into a decades-long modeling career at age thirteen. She has made many appearances to speak about her unique life, including a TEDx talk, and also teaches memoir writing. After living in such cities as New York, Los Angeles, Paris, Munich and Milan, she is now happily settled in Vancouver with her husband and three children. Her second memoir, a follow-up to North of Normal entitled Nearly Normal, will be released by HarperCollins in January 2017. She is currently at work on her first novel. www.ceaperson.com
Cea's Word is Re-Invention

If necessity is the mother of invention, desire is the mother of reinvention. Cea should know--from wilderness child to international model to author, from indigent to successful, from fearful to courageous, she has reinvented herself and her life many times over. She will talk about how adversity can be the greatest gift in pushing us to achieve our dreams, and how the same quality that causes us to strive for fulfillment will ensure that we continue expanding our beliefs about what we are capable of. Are you fully who you want to be right now, and if not, what is holding you back from reinventing yourself?

Jochen Schliessler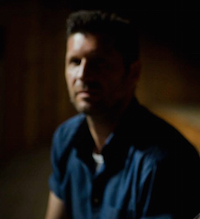 Joe Schliessler is a German-born Canadian artist, filmmaker and documentarian. The youngest of four siblings, Joe immigrated to Vancouver at the age of 15 with his parents, his brother, and his two sisters. Son of renowned German documentarian Martin Schliessler, Joe began learning the filmmaker's craft at an early age. He has since then combined his father's teachings with his own education, experiences, and signature style.
Jochen's word is Bloodline
My father was an explorer, an artist / filmmaker, a hero and idol to so many, yet he couldn't adjust to a family life.
How much fame is enough and how much must one sacrifice to satisfy the hunger for more. If we can't take anything with us, what are we leaving behind?

Faith Moosang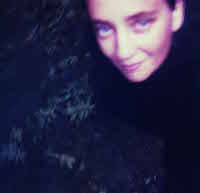 Faith Moosang is a multimedia artist, curator, writer and researcher who lives and works in Vancouver. Her work centres around inquiry into spectacle culture, media, mediated imagery and the mechanically reproduced image. She has also published books, articles and blogs relating to culture, pop culture, research, history and photography.

Faith's word is: hold still

Faith is by nature hyperbolic and demands to have two words instead of one. She will share with you the passion she holds for old photographs - in particular, images and collections that have been discarded from the families who not only created them, but also created their meaning. She wants to talk about resonance, half-life, memory, gentleness, history and existential nausea. She wants to show you 150 year old images and 100 year old photo albums. She hopes that you can hold them and turn their pages.
David Frank Gomes: Coach > Catalyst < Mentor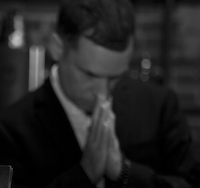 David helps people create change using transformational conversations and mindfulness. He combines ancient wisdom with modern coaching to help people find deeper purpose and meaning, get stuff done, and solve long standing problems. He is also a filmmaker.


David's word is surprise and his story will be one too!
FAQ's

What are my transport/parking options getting to the event?

Open Parking is located at West Park is located at the corner of Keefer and Columbia St. Covered parking is also available at the Easy Park at 180 Keefer Street. Meter parking is also available.

What don't I need to bring to the event?

This is a technology free evening, so you won't need anything electronic, and you will be required to turn off your phone for the duration of the event. You don't even have to take notes.

What if I have an idea for a WooTalk or know someone interesting who would be a great speaker?

Contact David and he's be happy to talk to you about it

www.davidfrankgomes.com/contact



Our Manifesto (They say brevity is the soul of wit, but in this case, we'll take a rain check!)

Woo talks are about stories, themes, and ideas that push boundaries, challenge assumptions and conventional wisdom, and create the space for conversations that move and inspire people. The stories we present demonstrate all of us have access to an infinite pool of creativity, courage and vision.

We tell personal stories that tell us something universal about ourselves and our world. They move people to new places within themselves.. or at the very least, offer them alternative ideas that will make them ask questions of themselves and others.

The Experience

Woo talks create an relaxed experience and space for new people to come together and build relationships in a more old fashioned way. They facilitate conversations and personal development and find shared opportunities to help each other succeed in sustainable ways.

It is our hope that they will ignite sparks in our guests by offering them a nonjudgmental, creative and open space that welcomes the bold, the daring and the unconventional. It is an opportunity for new voices to be heard, and for fresh ideas and passions or causes to be propagated and explored.

We hope to reflect the mashups of topics and speakers with our audience. The more variety of energies, backgrounds, and stories, the more impactful the space can be.