Description
WON'T YOU BE MY NEIGHBOR? FREE COMMUNITY SCREENING

Thursday, March 14, 6-8pm
WYES Paulette and Frank Stewart Innovation Center for Educational Media
Inside the Charlie & Janette Kornman Performance Studio
916 Navarre Avenue, New Orleans
"Imagine what our real neighborhoods would be like if each of us offered, as a matter of course, just one kind word to another person." —Fred Rogers
Wear your cardigan and bring a gently used sweater of any size to donate.
The event is free but registration is required.
Watch a clip from WON'T YOU BE MY NEIGHBOR?
In WON'T YOU BE MY NEIGHBOR?, Academy Award-winning filmmaker Morgan Neville looks back on the legacy of Fred Rogers, focusing on his radically kind ideas. While the nation changed around him, Fred Rogers stood firm in his beliefs about the importance of protecting childhood. Neville pays tribute to this legacy with the latest in this highly engaging, moving documentary portrait of an essential American artist.

---
Co-sponsored by our friends at Ashé Cultural Arts Center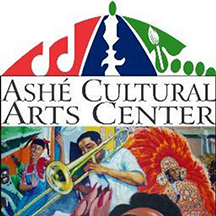 ---
FAQs
Who can I contact at WYES with questions?
WYES Outreach Manager Monica Turner at mturner@wyes.org


Is this event free?
Yes


Do I need to register?
Yes