About this Event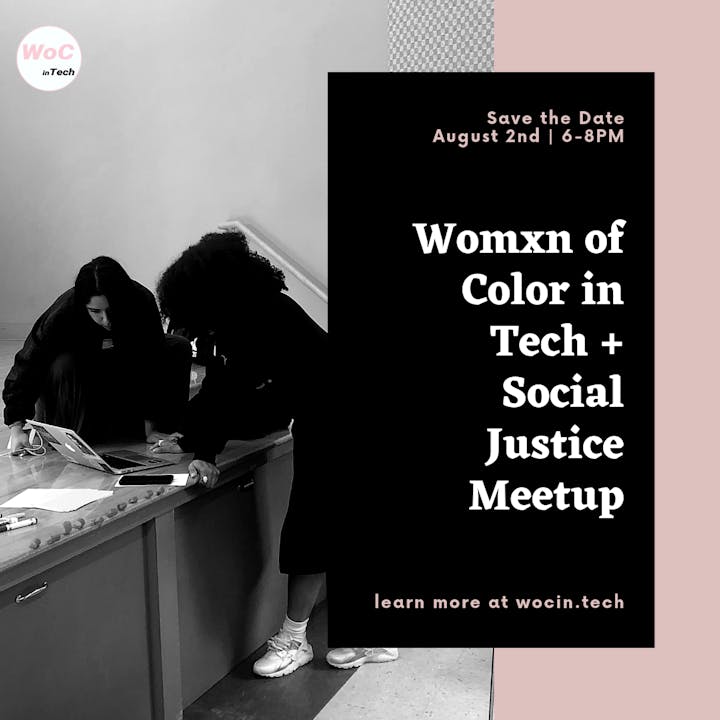 Geeking Out Kids of Color's sister project WoC in Tech fosters womxn of color spaces to both recognize generational trauma and provide community to begin to work through how we might internalize or subject to white culture in our workspaces. Woc elevates the need for intentionality to build safe spaces for discussing our lived experiences with sexism, racism, homophobia, and transphobia specifically as business womxn; With the goal of sustaining workforce development & representation for womxn of color in industries that have historically boxed us in or left us out.
These gatherings are intended to feel good and also sometimes hard ... there will always be food and great conversation.
The space is free and open to womxn (womxn is used as an inclusive word that is welcoming to all female-identifying, trans womxn, femmes, gender fluid, non-binary) of color with intersecting identities that do work in tech and/or social justice sectors.
Make sure to RSVP; space is limited