WomenTech Network is a community that promotes gender diversity in tech and connects talented and skilled professionals with companies that
About this Event
Our events help companies to find diverse talent by accessing tech professionals from our combined community pools of WomenTech Network, Coding Girls and Tallocate.
Not an employer? Apply to participate here: https://www.womentech.net/grow-your-network
The traditional recruitment model is broken
Finding tech talent is challenging these days. Skilled candidates receive more job offers and it's no longer often the company but the candidate who decides. At our events, we introduce you to a diverse pool of professionals, because you share the same values.
Do more in less time
Speed networking and interviewing helps employers spend less time to find the best candidates. Rather than evaluating candidates based on their CVs, you can easily meet with them in person.There is nothing like a human connection to determine whether a candidate is a suitable fit for your company.
BRING DIVERSITY, EQUALITY, AND THE FEELING OF BELONGING INTO TECH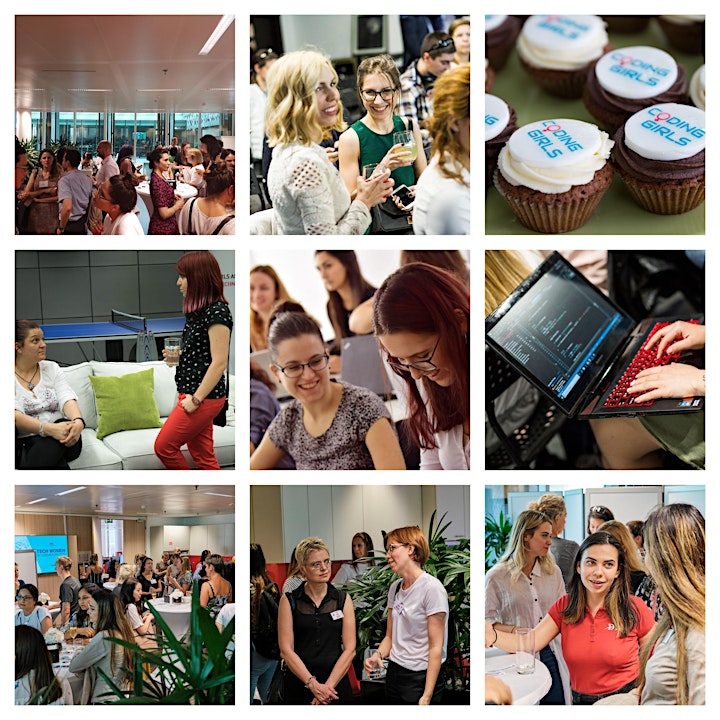 Event details
The event is invitation-only, focusing on networking, interviews and exploration, while connecting female tech talent like engineers, data scientists, designers, product managers and other tech-roles with opportunities at companies that share the same values and put diversity as their top priority.
Usually the event starts with inspirational talks & panels and continues with quick introductions, speed matching and networking. Usually the events are fun and casual providing enough opportunities for companies to get to know potential candidates by reviewing the list of sign-ups before the event and interacting 1:1 during the event.
Join us and build a more diverse team!
Benefits
Promote your brand, projects, technologies to a large pool of candidates. Build stronger and more diverse teams without lowering the barrier. Get access to top technical talent which is targeted towards what your company is looking for. Display your commitment to build diverse teams. Receive access to contact data provided by candidates which agreed to be contacted.
How do you find suitable candidates?
All candidates, developers, designers, project managers, data scientists and other are invited based on the skills & experience requirements of our partners.
What to bring? (optional):
How many representatives can participate?
There is no limit as long as each of the employees has a purchased ticket. We recommend usually two employees to make the most out of the event.
www.womentech.net
Email us for questions at anna@womentech.net
WomenTech Berlin Host: SumUp