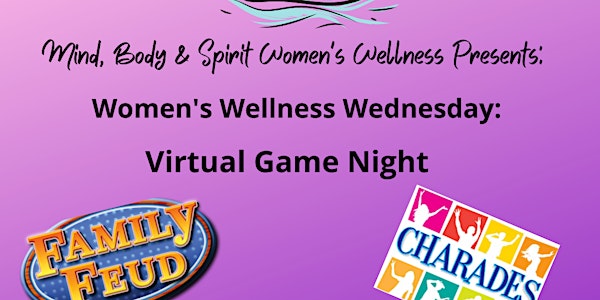 Women's Wellness Wednesday
Welcome to Women's Wellness Wednesday Virtual Game Night!
About this event
Women's Wellness Wednesday is a monthly virtual event. We host meetings on a variety of topics for the spiritual and personal growth of women. Although we are all different we can all benefit from learning from each other. Whether you are a mother, daughter, sister, friend, etc. we all are part of a larger community in the world and our growth helps our families, our communities and our sisters.
This month we will be hosting a virtual game night! We wanted to lighten things up with all that is going on in the world. So, come join us for a night of laughs and fun!