Description

Want to learn how to make something in VR or AR?
Join us for a day-long event where everyone can learn new skills, use what they already know, and meet other women in the VR/AR space.
New to VR/AR? This is a great way to get hands-on experience with VR/AR headsets and learn practical skills (code, design, art, etc) you can keep using.
Curious, but not sure it's for you? Join us and explore what it means to create for VR/AR in a supportive, non-competitive environment.
Experienced already? Consider volunteering with us instead of attending! (Email us: info@vrbootcamp.co)
This event is for anyone who self-identifies as a woman. You do not need to know how to program / code in order to attend.
Event Schedule
ONE WEEK BEFORE
Tutorials to help get comfortable with the software and tools we'll be using during the create-athon

Ideas, tips and tricks to spark your creative side

Survey for attendees to tell us what they want to learn more about
ONE DAY BEFORE (OPTIONAL)
June 17th @ 7PM - 9PM
Optional demo night
Get your feet wet by demoing a bunch of VR/AR applications and games
Meet some of the organizers, mentors & fellow attendees
Location:
Tomorrow Today Labs
1534 1st Ave South #500
Seattle WA 98134
DAY OF
9am Check-in + meet and greet
9:45am Event kickoff
10:15am Start grouping in teams & pick a headset to work with (Rift, Vive, or HoloLens)
10:45am - 6pm Start creating! **mentors & optional micro-talks available during this time
12pm Lunch
6pm Wrap-up / show & tell to other groups
7pm Closing
MICRO-TALKS
Kat Jurick | Who Are You Building For?
Kat will talk about using user-centered design thinking to help you refine the work you do today at the create-athon and beyond. We will discuss some quick methods that you can use to understand and define who you are building for. (10 minutes)
Adrienne Hunter & Eva Hoerth | 10 UX Challenges to Consider in VR
10 topics in 10 minutes: 1st-person perspective, experiencing virtual space while your body is in real space, locomotion, diegetic user interfaces, user input via NUI or controllers, ergonomics, simulation sickness, immersion, presence, and non-linear storytelling. (10 minutes)
Sarah Stumbo | Engineers <3 Creatives
How VR is bringing artists/creative professionals together with engineers, and why we need more female creativity to foster that. (10 minutes)

Renee Gittins | Preventing Abuse in VR
Virtual reality is an immersive medium with the feeling of "presence", which allows for more a raw and emotional connection to the experiences. Renee is going to share some things to consider when creating VR experiences that help avoid abuse in virtual reality from both the content itself and between users. (10 minutes)
Stephanie Hurlburt | Introduction to VR Performance
An artist who knows how their paintbrush works can build even better art! Knowing how our engines and tech are built is especially crucial in VR, where a game that isn't optimized not only limits what we can build, but also can induce nausea! In this talk, we'll briefly go over how graphics are processed and then discuss ways to optimize our games for VR. We'll also discuss how this optimization problem creates exciting room for innovation in the engine space. (10 minutes)
Samantha Kalman | Tales from Beyond Reality
Sentris creator Samantha Kalman will share stories and lessons from exploring the fundamentals of VR as an artistic medium. (10 minutes)
Keith Bradner | Introduction to NewtonVR
Get started using physics to interact with your virtual objects on the HTC Vive using a simple plugin. (15 minutes)
Anna Czoski | Designing for VR: Elements to Think About
An open-ended discussion about creating content in VR. (10 minutes)
John Williamson | History of VR
Haven't we been here before? A brief history of VR: Virtual Reality has been around for almost 50 years. In 1995 there were 3 competing VR HMDs (Head Mounted Displays) on the market, including Virtual iO here in Seattle with financial backing from Logitech, Atari, Time Warner and support for over 60 Games. This quick 20-minute talk will cover the similarities and differences of the hardware and marketplace in the last 20 years and will also include some quick video snippets from VR's early days as well as some "antique" HMDs from that period. (20 minutes)


Questions?
Email us at info@vrbootcamp.co or contact us on Twitter @gitsea or @VRBootcamps
Partners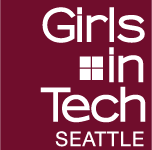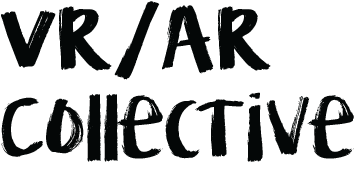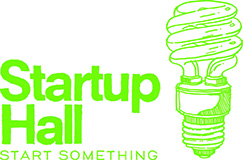 Anna Czoski




Creative Director, VR Experience Designer

Samantha Kalman

Timbre Interactive

Founder & Creative Director

Sarah Stumbo

Pixvana

VR Software Engineer

Kat Jurick




Independent User Researcher & Strategy Consultant

Eva Hoerth

RATLab, LLC

Design Researcher, Community Builder

Adrienne Hunter

Tomorrow Today Labs

Founder, Lead Designer

Renee Gittins

Stumbling Cat

Creative Director, CEO

Stephanie Hurlburt

Binomial

Founder/Owner, Graphics Engineer