Description
Don't miss this opportunity to:
Supercharge your career

Network with peers, senior women in the industry, female founders, pioneers and thought leaders

Learn how to begin a career in technology

Learn how to launch your own tech business

Gain inspiration and meet like-minded people

Get advice from women in companies such as Microsoft, Hulu, Verizon & Fandango

Code District is proud to present Women's Voices in Tech. An exciting evening with an interactive panel of women professionals and pioneers from the field of technology. Donations from this event benefit StepUp, a non-profit organization which propels girls from under-resourced communities to fulfill their potential by empowering them to become confident, college-bound, career-focused, and ready to join the next generation of professional women.


About This Event
This panel talk gives all who attend an opportunity to ask questions and learn from women who have achieved success in the the areas of business, education and technical careers!

Our panellist will be ready to answer questions in the areas of:
Starting a career in tech as women

Career navigation

Women in tech leadership

Diversity and breaking barriers

Entrepreneurship & business startup

inspiring the women today & next generation

Bridging the gender gap

and more!

Attendees gain modern insight into trends affecting women in technology. By creating a progressive and positive arena in which women can come together, we can assist women in maximizing their careers and in general industry development. Refreshments will be served!


Our inspiring panelists: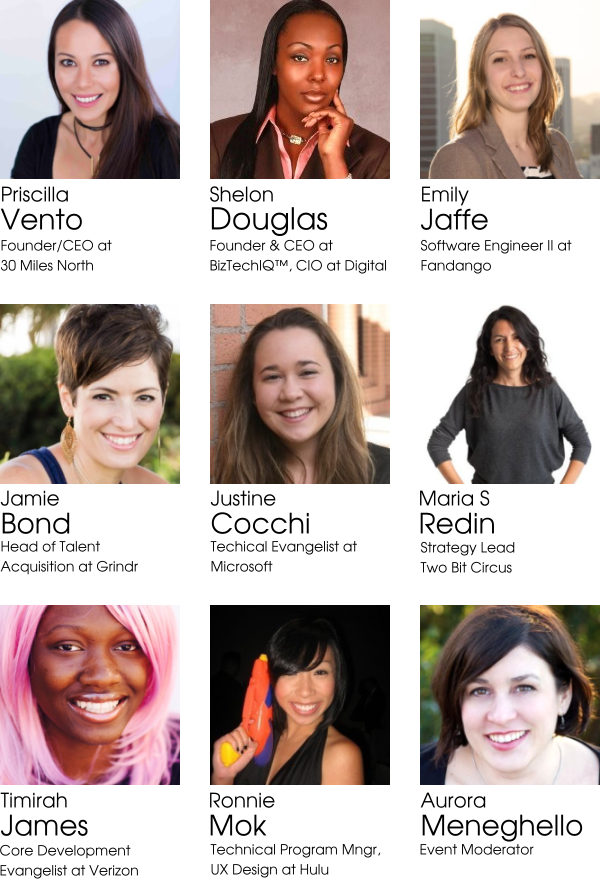 Donations from this event benefit: StepUp, Inspiring Women to Inspire Girls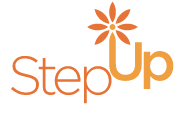 Learn more about each of our panelist and program participants below:


Ronnie Mok
Technical Program Manager, UX Design at Hulu
Jamie Bond
Head of Talent Acquisition; hiring exceptional people for our growing company!
Grindr
Maria S Redin
Business Design, Technology and Purpose
Priscilla Vento
Founder/CEO at 30 Miles North
Timirah James
Core Development Evangelist at Verizon
Justine Cocchi
Techical Evangelist at Microsoft
Emily Jaffe
Software Engineer II at Fandango
Shelon Douglas
Managing Partner/Investment Advisor at Turnkey Partners, Founder & CEO at BizTechIQ™, CIO at Digital
Aurora Meneghello
Marketing Director and Strategy Consultant
Event Moderator