Description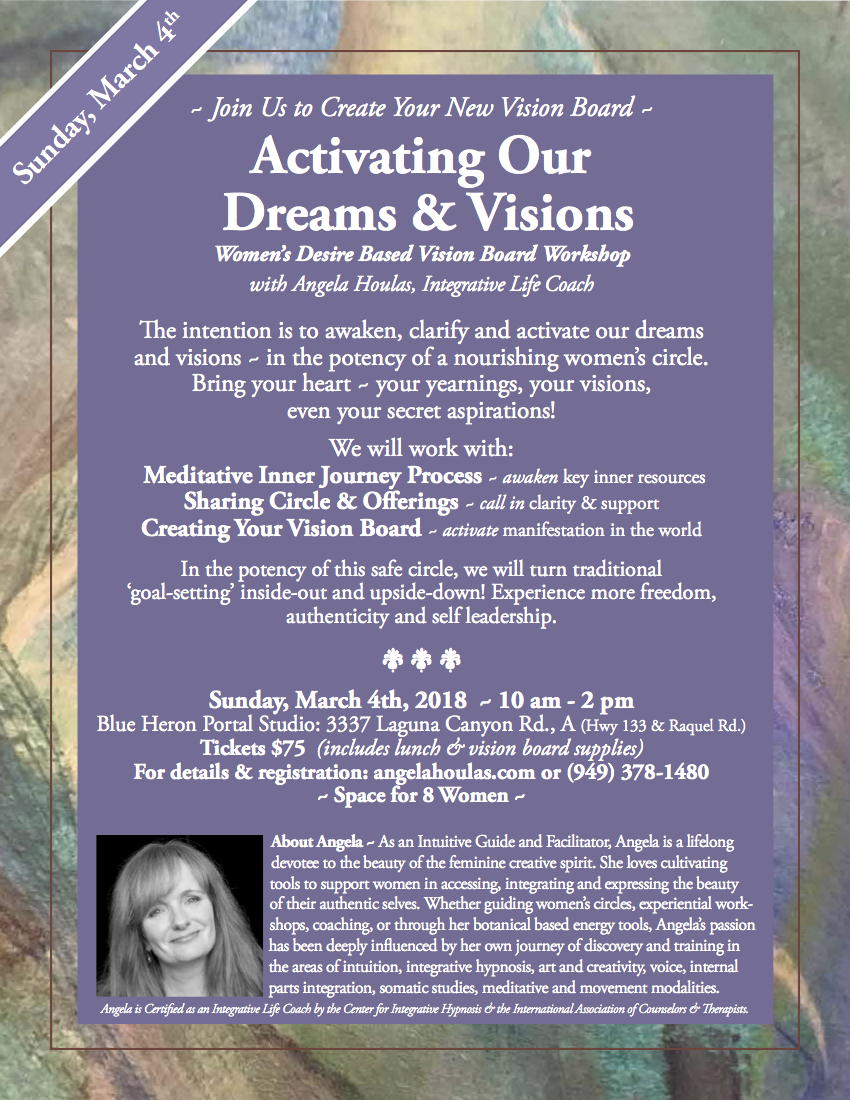 ~ Join Us to Create Your New Vision Board ~
Activating Our Dreams & Visions
Women's Desire Based Vision Board Workshop
with Angela Houlas
The intention is to awaken, clarify and activate our dreams
and visions ~ in the potency of a nourishing women's circle.
Bring your heart ~ your yearnings, your visions,
even your secret aspirations!
We will work with:
Meditative Inner Journey Process ~ awaken key inner resources
Sharing Circle & Offerings ~ call in clarity & support
Creating Your Vision Board ~ activate manifestation in the world
In the potency of this safe circle, we will turn traditional
'goal-setting' inside-out and upside-down! Experience more freedom,
authenticity and self leadership.
Sunday, March 4th, 2018 ~ 10 am - 2 pm
Blue Heron Portal Studio: 3337 Laguna Canyon Rd., A (Hwy 133 & Raquel Rd.)
Tickets $75 (includes lunch & vision board supplies)
For more details or questions
~ Space for 8 Women ~