"Her Story, Her Power" Women's Virtual Roundtable Series: Mental Health "How Do We Identify It"
About this event
Meet Dr. Yvonne Jackson & Bisi MacGregor as they share their stories and provide valuable answers to questions about mental health. "How do we identify it"? Is there a checklist for knowing and understanding our own mental health.
Featured Guests:
Dr. Yvonne Jackson, RN, PHN, LMFT, specializing in Individual, Couples and Family Therapy https://www.livinghopecounseling.us/yvonne-jackson-rn-phn-lmft
Bisi MacGregor, Award-winning International Speaker and TEDx Speaker https://www.bisimacgregor.com/
Dr. Jackson is experienced and knowledgeable on physical, spiritual, and mental health including nursing, Christian counseling, trauma, couples support, anger management, parenting classes, psychology, and family counseling. Bisi MacGregor is an international speaker and TEDx Speaker focused on internal fears and they both will drop valuable jewels on how we all can learn to navigate when life throws us a curveball.
Other Areas Will Focus On:
➢ Recognizing when you have mental health issues (depression, anxiety,
etc.)
➢ Removing the stigma & creating an open space to talk about it
➢ How and where to find help
➢ Balancing a Healthy Life, Family and or Career
Real talk, real questions, and real answers. So, come hang with us, listen in, ask us a question, and/or get involved. This is a virtual event that will inspire, educate and empower.
See our event live-streamed here: https://www.youtube.com/channel/UCN--msvw8ce28BtoX3iQpkw
Brought to you by The Niles Foundation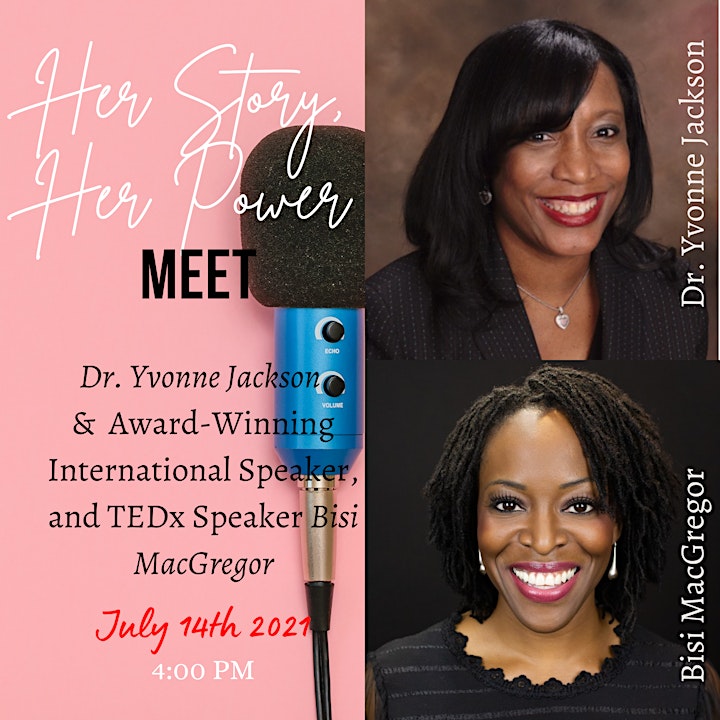 Organizer of Women's Virtual Roundtable Series: Mental Health