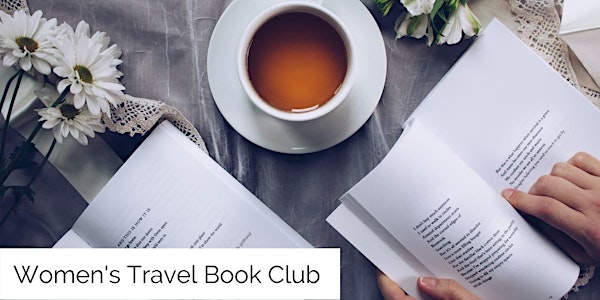 Women's Travel Book Club: Two Trees Make a Forest
Join us for a book club discussion of Two Trees Make a Forest.
About this event
Welcome to our Women's Travel Book Club.
We read books by women about travel and different cultures.
Join us for a book club discussion of Two Trees Make a Forest by Jessica J. Lee.
Description of this novel from Goodreads:
Combining an immersive exploration of nature with captivatingly beautiful prose, Jessica J. Lee embarks on a journey to discover her family's forgotten history and to connect with the island they once called home
Taiwan is an island of extremes: towering mountains, lush forests, and barren escarpment. Between shifting tectonic plates and a history rife with tension, the geographical and political landscape is forever evolving.
After unearthing a hidden memoir of her grandfather's life, Jessica J. Lee seeks to piece together the fragments of her family's history as they moved from China to Taiwan, and then on to Canada. But as she navigates the tumultuous terrain of Taiwan, Lee finds herself having to traverse fissures in language, memory, and history, as she searches for the pieces of her family left behind.
Interlacing a personal narrative with Taiwan's history and terrain, Two Trees Make a Forest is an intimate examination of the human relationship with geography and nature, and offers an exploration of one woman's search for history and belonging amidst an ever-shifting landscape.
How our Travel Book Club works:
We meet online via Zoom to chat about our monthly book pick. We have a list of discussion questions for our group, and you can bring your own questions and comments too if you have some.
The books we read are by women about travel or different cultures.
Grab your drink of choice and join us for an hour to talk story and travel.
You can recommend books you think we should read next.
This is a FREE event sponsored by Bold Spirit Travel. Learn more about Bold Spirit here: https://www.boldspirittravel.com/newsletter
You can follow us on social media here: