Description
Page Love, Medical Consultant Sports Dietician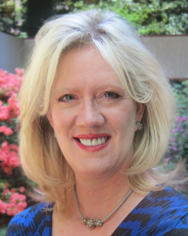 NUTRITION, RECOVERY AND PERFORMANCE ENHANCEMENT
Whether you are an elite athlete or you lead an active lifestyle......we all desire the best nutrition for our bodies. Understanding and implementing the right nutritional components for total health and healing is essential for optimal performance, muscle recovery and preventing injuries/illnesses.
Are you or someone you know involved in sports?
Do you have a child in sports and athletics?
What nutritional support are you using?
Nutrition is key whether you are a recreational athlete or an elite athlete. Who better to share her expertise in the realm nutrition for athletes other than Page Love.
Page is a leading sports nutrition expert and owner of Nutrifit, Sport, Therapy, Inc., in Atlanta, Ga. The Nutrifit team specializes in individual and group counseling for disease prevention, weight management, sport nutrition, and more.
As a sports nutrition expert, she works with professional athletes, collegiate teams, and recreational athletes. Page serves on the national U.S. Tennis Association Sport Science Committee and is a consultant to the USTA Player Development Program. She serves on the Sport Science Advisory Board for PTR and serves as a consultant for the WTA and ATP Tours. Page played Division 1 NCAA collegiate tennis at Baylor University and is a certified tennis teaching professional. Page has also worked with the Atlanta Braves, Atlanta Attack Professional Soccer, U.S. Figure Skating, U.S. Synchronized Swimming, and USA Gymnastics. She has served as a nutrition consultant for the Olympic Games in 1992, 1996, 2000, and 2004. Page has published a 50 module tennis sport nutrition specific education kit (www.nutrifitga.com) for players and coaches.