Women's Symposium 2020 - I GOT THIS! Claim Your Seat!
About this Event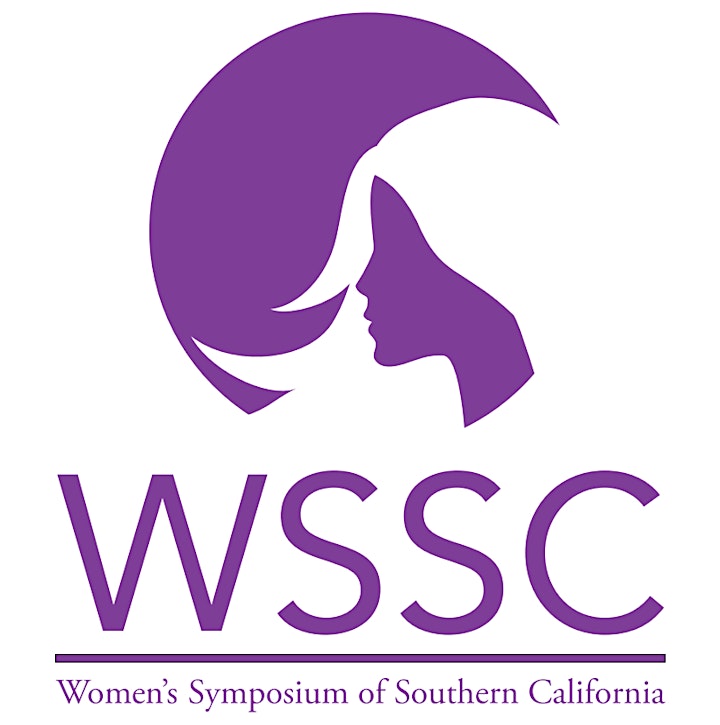 The 4th Annual Southern California's only grassroots Women's Symposium takes on the mission of awareness for strengthening the quality of life, financial independence, and confidence of women in our community. Women's Symposium of Southern California (WSSC) makes a Difference in our Community using financial foundations, empowerment & STEAM awareness through dialogue and conversation and resources at our annual event, In Honor of International Woman's Day.
WSSC invites you to attend the 4th Annual Womens Symposium event Luncheon on Friday, March 6th 2020. The Womens Symposium will be held at the Long Beach Marriott 4700 Airport Plaza Dr, Long Beach, CA 90815 from 11:30am-2:30pm.Tickets are $35 each and include a buffet lunch, keynote speakers, award presentation, intimate table talk discussions, educational vendor booths, music and fun. Tables (seating 10) are also available for $300 a table. Student Ticket rates avl. for $25 each. Reserve your tickets now!
WSSC annual event is always scheduled around International Womens Day (IWD): Purple is the internationally recognized color to symbolize women. You are invited to sport your Purple colored gear to our event, to help honor & celebrate IWD. "The story of women's struggle for equality belongs to no single feminist nor to any one organization but to the collective efforts of all who care about human rights." -Gloria Steinem
The WSSC 2020 event Theme is: I Got This -- Claim Your Seat! 2020 is a celebratory year for all women, and now it's time to be empowered to take the leadership seats in our personal & business communities. There are essential items to be discussed such as new laws in California, ideas on how to improve one's financial standing, new careers and tips from peers on how to balance it all. Women are a major force in the economy as financial decision makers. Women are strong and powerful leaders in their families and communities, we need to help each other recognize, organize, celebrate, and focus on how to improve the quality of our lives and our families. WSSC aims to enhance our every-day know-how and skill sets on financial planning, career development, business entrepreneurship, STEAM Careers, philanthropy and gender parity. The WSSC Luncheon agenda will include opening & closing speakers, 4 topics for intimate table discussion lead by professionals in the related industry, Purple Diamond Award presentation, and networking time with Educational Vendors and other attendees.
2020 Table Discussions Topics:
Foundations of A Workable/Sustainable Financial Plan: No matter what age you are or financial tier you are in, to ensure you achieve your goals, you need a plan. What are the structural pillars to support your plan? Join us to learn how to build a plan for you and your family that is flexible, sustainable and manageable.
Live Your Passion and Make Money Doing It: What is your "perfect" job or career? How do you harness your talent and share it with others? What would make you jump out of bed and face the day with bright expectations. Who better to help you navigate these entrepreneurial waters than our panel of successful marketers, professional business owners and consultants.
Self-Care -- Harmony – Your Authentic Self: Weather you are maneuvering in your career and balancing motherhood, or other endeavors, its time to re-group! Learn how to pause your career while prioritizing your family life without be penalized at work or figure out what self-care means to you and how do you find it? Hear about STEAM careers and exposing the next generation to these opportunities. Let's "Master Your best Life".
Acts of Kindness – Making a Difference in Your Community: One of the pillars of a life well lived is giving back to your community. Learn how to find your path to giving back. Matching your interests and your time commitment with the right organization or cause can be tricky. Our philanthropic professionals will enlighten and help guide you on how to do this.
WSSC offers a variety of sponsor program opportunities and benefits. Affiliate your Business with supporting Female financial & STEAM empowerment. With your tax deductible contribution, we can continue making a difference in the lives of women and families we serve. Please help us help the women in the community. "What you do makes a difference, and you have to decide what kind of difference you want to make."– Jane Goodall. Sponsorship Opportunities are available on our Website: http://wssocal.org
BE A TABLE HOST! $300 Your Chance to treat your employees, colleagues, prospects, current clients, friends etc. Register Here at Eventbrite or at WSSoCal.org or via mail by Feb 28th 2020 and obtain our Early Bird rate for ticket sales. Includes 10 individual event tickets and lunch. Includes reserved table with Signage at the event.
2020 Purple Diamond Award: Nominate a Deserving Individual who has accomplished achievements in the area of Empowering Women In our Community for the 2020 Purple Diamond Award. Nominations & criteria are available on our Website: http://wssocal.org. We Want to Hear from You!
Womens Symposium of Southern California (Federal Tax I.D. # 81-3501443) is a 501(c)3 non-profit corporation. All contributions can be made at our Website: http://wssocal.org/ . This WSSC event lunch ticket is not tax deductable.
NOTE: EventBright ticket prices do not include the EventBright processing fees. Buyer total will be: $38.77 for a General Admission Individual Ticket. You can also mail your event Registration payment via check payable to Womens Symposium of Southern California, please include a note of the registrants full name and mail payment to:1198 Pacific Coast Highway Suite D-104 Seal Beach, CA 90740 . No Refunds are available.