Description
Come join us to celebrate empowered women at Up Your Game Community's 5th Edition of the Women's Symposium.
We have a line up of women who share their journeys of empowerments from diverse backgrounds and perspectives.
Women are inherently already empowered. So what needs to change?
Join in the discussion with our notable speakers to find out and shift conversations to where they need to be.
We also launch our book "Women Empowered" featuring inspirational chapters by our esteemed contributors and 30 women who are being recognised as Sheros by Heart Enterprise for their contribution to the special needs community.
Registration is free.
Venue is a beautiful setting with warm hospitality, yummy bites and thirst quenching drinks to pamper yourself to an afternoon celebrating you.
Do not forget to follow us on:
FB: www.facebook.com/UpYourGameCommunity
Instagram : @UpYourGameCommunity
WhatsApp Group : https://chat.whatsapp.com/I5Khf6vZS7mFhgdEmqkcQ6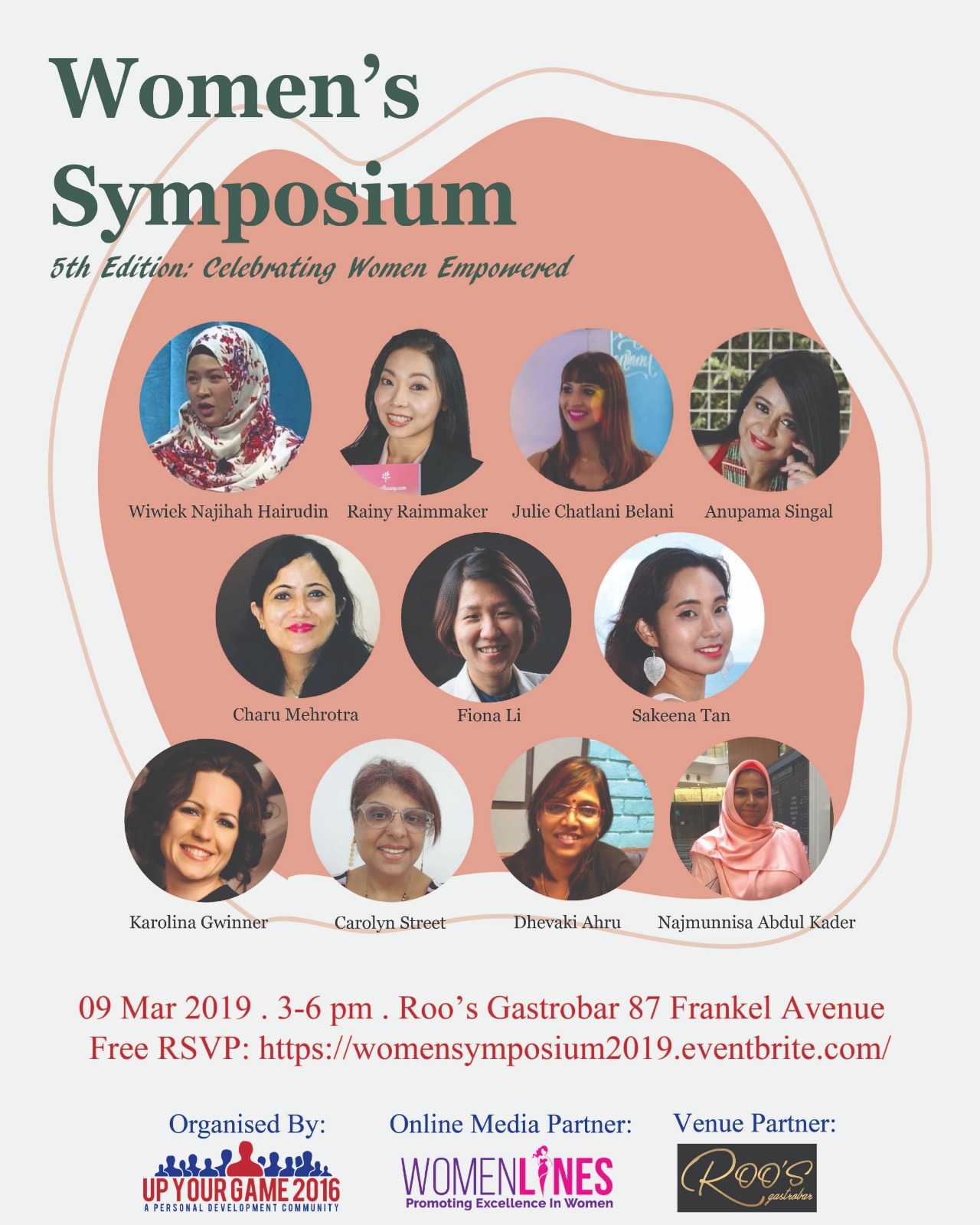 Organizer of Women's Symposium 2019