Description
Come with a hungry heart to hear how our stories showcase God's glory!
Theme: For His Glory! An intimate look at personal encounters with Jesus in Mark 5
REGISTRATION CLOSES APRIL 30TH - SPACES ARE LIMITED!
$155 (triple occupancy per person in condo)
$175 (double occupancy per person in condo)
$195 (single occupancy per person in condo)
All packages include 4 meals, and housing with living areas & kitchens. No evening meal is served at the retreat. Bring snacks to share at the fellowship time following Friday evening program session. INDICATE ANY DIETARY CONCERNS DURING CHECKOUT.

Please indicate the name(s) of roommate(s) you are requesting during checkout. If no request is made and you want tthe triple occupancy rate, we will assign roommates for you.

Scholarships are available on a partial or full basis by in-person registration ONLY; you may not register online if aid is being requested.

Condos are equipped with bedding and refrigerators.
CHECK-IN TIME IS 4:00 PM ON FRIDAY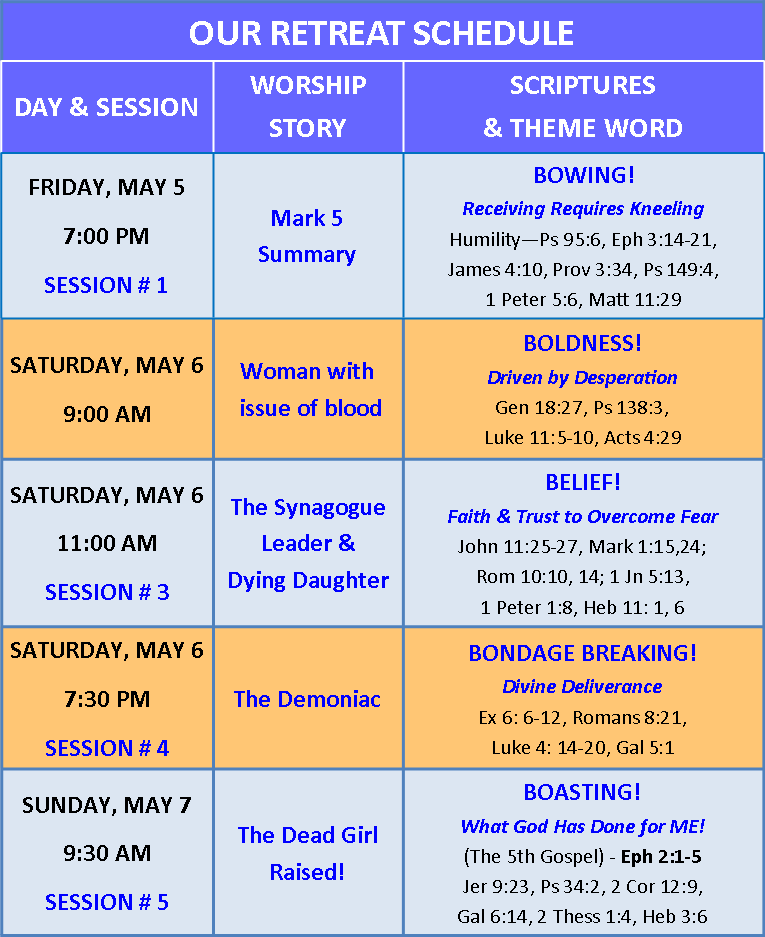 THIS RETREAT IS INTER-GENERATIONAL BUT GIRLS UNDER 18 MUST HAVE PARENT OR ADULT GUARDIAN PRESENT
MUSKEGON IS APPROX. 2.5 HRS DRIVE TIME FROM BRIGHTON