Leading medical cannabis leading experts discuss women's sexual health and the benefits of medical cannabis.
About this Event
Join us for what will surely be a lively and informative roundtable discussion with leading medical cannabis experts Dr. Leslie Apgar, Dr. Genester Wilson-King and Dr. Paloma Lehfeldt on treating women's sexual health with medical cannabis and the relevant research. The discussion will be moderated by CannabizMD Founder/CEO Jacquie Cohen Roth.
A woman's sexual health is an integral part of her well-being. There are several factors that impact sexual health including stress, anxiety, depression, pelvic pain, chronic pain, aging, and medications. Scientific research focused on cannabis demonstrates that cannabis is beneficial to treat each of these factors, directly and indirectly benefiting a woman's sexual health.
The cannabis clinicians will share their clinical experience using medical cannabis in treating women of all ages and share insights on medical cannabis research.
Visit CannabizMD to join the CannabizMD Ecosystem to receive a discount code for this event and future CannabizMD events.
CananbizMD Refund Policy: Refunds will only be made in the event of a CannabizMD cancellation without prior notice to ticket purchaser(s). Refunds will only be made if CannabizMD is at fault for sharing webinar video with ticket purchaser(s).
Meet the Experts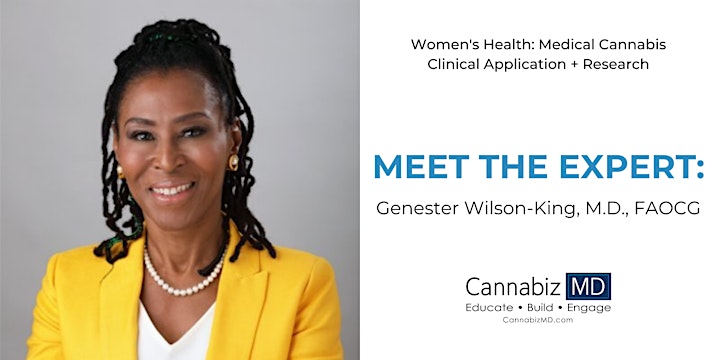 Genester Wilson-King, M.D., FAOCG
Co-Founder Medical Director Victory Rejuvenation Center, Board of Directors of Society of Cannabis Clinicians
Dr. Wilson-King is a Board-Certified obstetrician and gynecologist with over 25 years of experience providing compassionate and research-driven care to patients. She is a Certified Preventive Medicine Specialist and an expert in bioidentical hormone therapy associated with World Link Medical. Dr. Wilson-King is a clinician advocate and educator on medical cannabis.
Dr. Wilson-King is the author of two clinical training modules for physicians and co-author of two cannabis-related articles published in the Journal of Sexual Medicine. She is Co-Vice President of the Society of Cannabis Clinicians and on the Board of Doctors for Cannabis Regulation.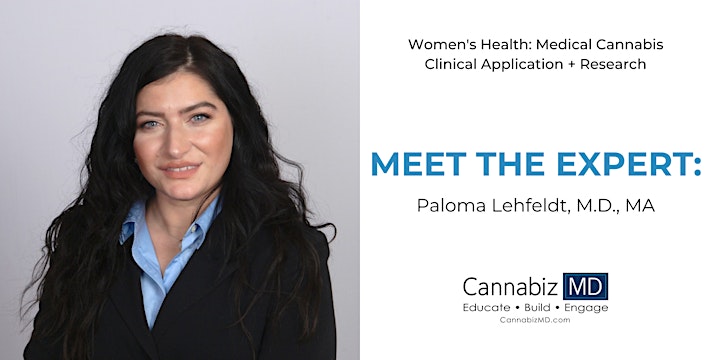 Paloma Lehfeldt, M.D., MA
Director of Education at Vireo Health, Inc
Dr. Paloma Lehfeldt is a lifelong cannabis student and advocate who serves as the Director of Medical Education for Vireo Health. She brings to Vireo more than ten years of experience in psychiatric research, community outreach, and teaching. She has expertise in neuroscience with a keen interest in mental health and the endocannabinoid system. Her interest in cannabis as medicine is a direct result of working with patients and research participants unable to control chronic pain and their subsequent opioid dependence.
At Vireo, Dr. Lehfeldt is the direct line of communication with providers and physicians and organizes outreach events, conferences, continuing education and lectures for both providers and patients. She is also the co-chair of Vireo Health's Diversity, Equity, and Inclusion Council where she recently led an expungement clinic in her home state of Maryland. Dr. Lehfeldt is passionate about the use of cannabis as medicine and cannabis health equity and looks forward to advocating its healing properties throughout her career. Paloma currently serves on the National Cannabis Industry Association's scientific advisory committee.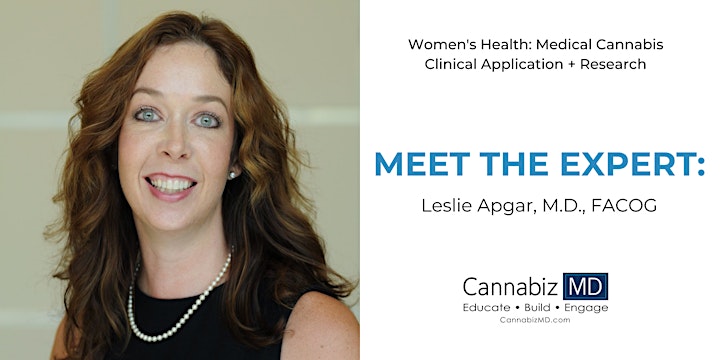 Leslie Apgar, M.D., FAOCG
Founder/Medical Director at Pura Vida Med Spa | Medical Director at Greenhouse Wellness | Co-Founder at Blissiva
Dr. Apgar has over 17 years of experience in direct patient care, and routinely counsels patients and sees the various, sometimes devastating conditions, which can cause the need for alternative therapies.
A skilled minimally invasive surgeon, she has been on numerous hospital committees helping to educate, train new surgeons and students, change policies and embrace emerging technologies. She has been Board-Certified OB/GYN since 2002.
Dr. Apgar is Medical Director of Greenhouse Wellness, a licensed medical cannabis dispensary located in Ellicott City, Maryland with a second location opening in Monroe Township, New Jersey in 2021.
Dr. Apgar co-founded Blissiva with her best friend and business partner Gina Dubbe'. Blissiva is a line of cannabis-infused products specifically designed for the anatomy and power of the female body and mind.

Thank you to Curaleaf and Vireo Health, Inc. ("Vireo") for their sponsorship of our webinar and their shared commitment to cannabis science education.
Curaleaf is a Massachusetts native with cultivation sites in 23 different states, 30 facilities dedicated to crafting cannabis flower into a wide array of premium products, and has 90 stores to serve the medical cannabis market. Curaleaf is committed to being the industry's leading resource in education and advancement through research and advocacy.
Vireo is a physician-led multi-state medical cannabis company, is committed to safely alleviating pain by providing patients with best-in-class cannabis products and compassionate care. Vireo subsidiary companies cultivate cannabis in environmentally friendly greenhouses, manufacture pharmaceutical-grade cannabis extracts in state-of-the-art labs, and offer their products for sale to qualifying patients at retail dispensaries and online.