Women's Rights in America: From Early Stirrings to Third Wave Feminism
Description
The Plan
This three-year program connects conversations in academic communities on feminist theory and history to intersectional movements in social justice and feminist activism nationwide. We welcome leading thinkers and activists from philanthropy, business, and faith communities to encourage conversations in our broader communities that excavate women's roles in history. This will energize Americans so that we can move to equalize the legal positions of men and women by 2020, the 100th anniversary of American women achieving suffrage.
Launch Committee:
Cecilia Boone, Neely Duncan, Matrice Ellis-Kirk, Lauren Embrey, Mary Jo Flaherty, PhD, Lawan Glasscock, Harville Hendrix, Liza Lee, Sarah Losinger, Shirley Miller, Allen Mondell, Cynthia Mondell, Regina Montoya, Patricia M. Patterson, Elizabeth Carlock Phillips, Pat Smith, Norma Stone, LaSheryl Walker, and Trea Yip
Research Hub: Dedman College Interdisciplinary Institute (DCII) cluster, organized by Bonnie Wheeler (English and Medieval Studies) along with Lolita Buckner Inniss (Law), Crista DeLuzio (History), and Susanne Scholz (Theology).
Mobilizing Committee: Stephanie Amsel, Diane Blackman, Heather Booth, Susan Bowman, Anne Ponder Boyd, Caroline B. Brettell, Erica Cole, Mary Beth Collins, Roxanne Barton Conlin, Carole DeSaram, Muriel Fox, Jo Goyne, Jo Guldi, Rick Halperin, Holly Hill, Hind Jarrah, Scherry Johnson, Sheri Kunovich, Shira Lander, Bruce Levy, Mary-Ann Lupa, Barbara Materka, Katherine McGovern, Kathryn Morris, Beth Newman, Kathy Rand, Martha Satz, Linda Stein, Sheila Tobias, Ginny Watkins, Bobbi Wedlan Weil, Martha Wheelock, Jane Wolfe, and the SMU Women's and Gender Studies Program
********
First Program: 22 September
This series will launch on the afternoon of September 22, 2017, with Women's Rights in America: From Early Stirrings to Third Wave Feminism. Rebecca Walker will lecture along with Helen LaKelly Hunt. Helen will explore courageous stories of America's earliest feminists who've been forgotten in the shadows of history and Rebecca will analyze today's Third Wave feminists/womanists, thereby inspiring us all to strengthen women's socio-political activism today.
Scholar, activist, and philanthropist Helen LaKelly Hunt has recently published a new book— And The Spirit Moved Them—that continues her established trajectory of writings at the intersection of faith and feminism. She shows how rediscovered feminist history energizes today's feminist socio-political activism.
Rebecca Walker is nationally recognized activist and best-selling author. Walker has been regarded as a prominent feminist voice since she published an article in 1992 in Ms. magazine in which she proclaimed, "I am the Third Wave." Her writing, teaching, and speeches focus on race, gender, politics, power, and culture. In her activist work, she co-founded the Third Wave Fund that morphed into the Third Wave Foundation.

A reception with the speakers will follow the lectures and discussion. Please indicate when registering if you will utilize the event's complimentary valet parking.
Rebecca Walker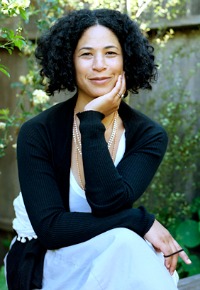 Helen LaKelly Hunt