A Courageous Conversation about Women's Reproductive Health - the stigmas, shame & navigating our healthcare.
About this event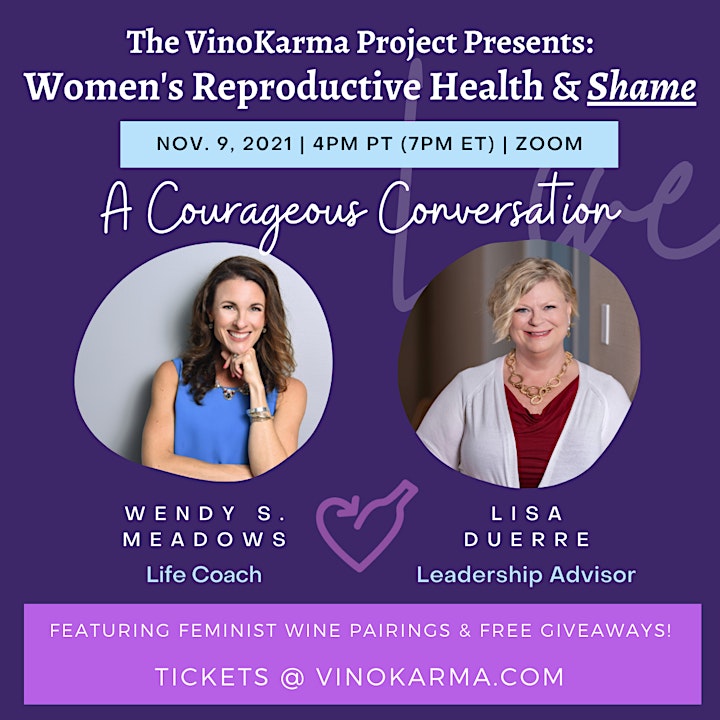 Ever wonder why society places so much emphasis on a woman's ability to be able to conceive, or think about how difficult it is as a woman to navigate healthcare in our country? Have you or a loved one experienced the shame of infertility, hpv or going through a hysterectomy? Or, ever felt alone as you navigate your own reproductive health? If you answered a resounding, "yes," to any of these questions, then this conversation is for you!
Join Amanda Laden, Founder of The VinoKarma Project, Life Coach Wendy S. Meadows, and Leadership Strategist and Advisor Lisa Duerre for a Courageous Conversation about Women's Reproductive Health!
This conversation will be real, raw and unabashed as Amanda, Wendy and Lisa share their personal stories and also discuss how to destigmatize the reproductive health journey. We will be talking about everything from infertility struggles, the ivf journey, hpv, and hysterectomies.
We will be drinking The Feminist Party wine as we have this Courageous Conversation! Please go to the Casa Dumetz website to order your wines today - link to buy the wine is here!
There will also be FREE GIVEAWAYS, so don't miss it!
A portion of proceeds will be going to The Center For Reproductive Rights.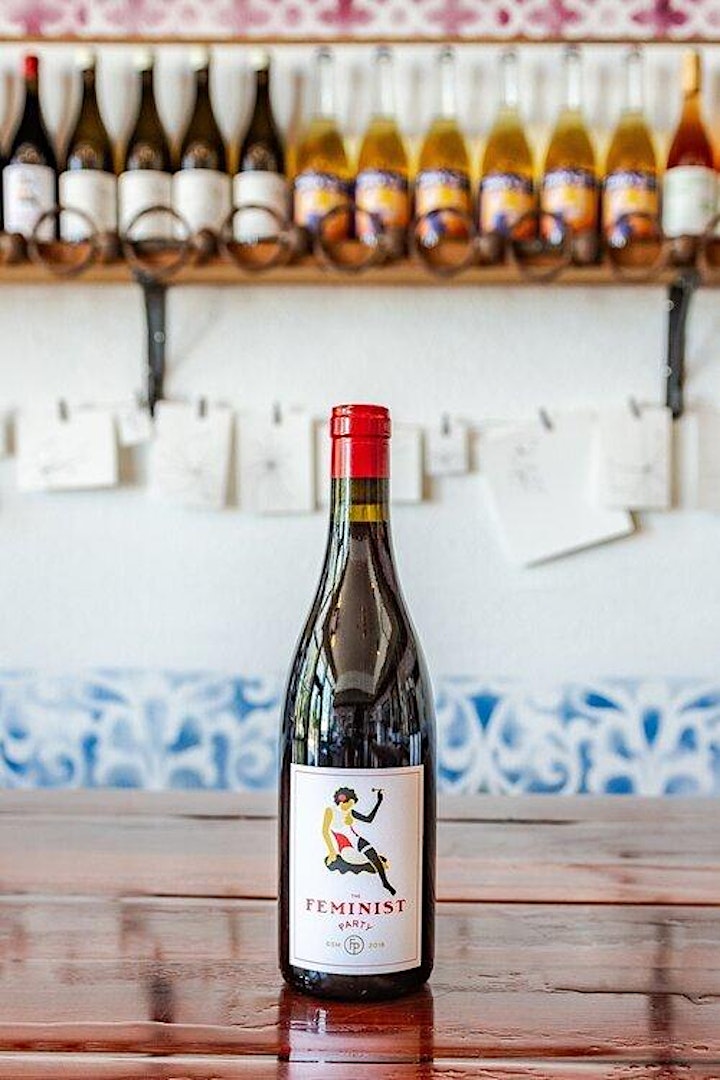 Date and time
Location
Refund policy
Organizer of Women's Reproductive Health & Shame
The VinoKarma Project's mission is to create change one sip at a time. 
Our events are focused on cultivating true connections over curated food and wines in amazing places -- and virtually!
About Your Hostess: 
I'm Amanda - a wine lover, foodie, and connector of people. I love culture - culture of origin, company culture, and immersing myself in other cultures. I've traveled to over 45 countries and throughout these experiences have always found the best way to create friendships and establish commonalities is over dinner. 
My vision is that if we can connect and have meaningful conversations, then we can create change. And, why not do this over good food and great vino? 
By day, I am the Founder and CEO of Amanda Laden International, a Leadership and Strategic Growth Consultancy that helps organizations reboot their strategic growth plans following the disruption of the pandemic crisis. This includes establishing safe and positive working cultures, diversity, equity and inclusion, and facilitating difficult conversations.
I'm excited to share a dinner table with you or a glass of wine - I believe that we are powerful together!