Women's Pre Season Kick Off Event and Fantasy Football!
Description
Football Season is around the corner and its time to refresh our sports knowledge! Sam Crenshaw & Melissa Anthony of What Just Happened Sports invite you to join them at Hudson Grille Brookhaven on August 20 at 2pm for their Fantasy Football Kickoff and Training Camp! Network, learn football terms, plays, and who to watch this season. Walt Harris, former NFL player will host an interactive football info class to prep you for the Pre Season Falcons vs Steelers Game. Bring a friend, learn some terms, and stay around to enjoy the game! (Guys are invited too!)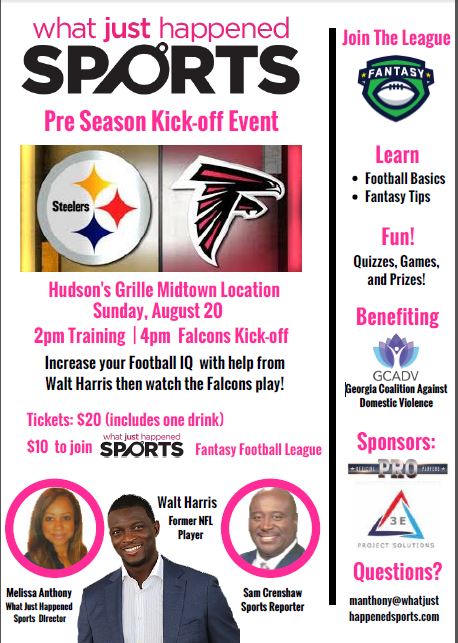 Proceeds go to The Georgia Coalition Against Domestic Violence! You are also welcomed to make an additional donation while at the event!