Women's Power Networking Friend-Working Holiday Breakfast - Hosted by the C...
Description

Be jolly and join Women's Power Networking's Coffee and Contacts, Cary Chapter for a friend-working holiday breakfast.


Everyone is welcome, yet seats are limited, so reserve your seat now.
You never know who you'll meet at a Women's Power Networking event, so bring your business cards, your best smile and a business "a ha" moment to share.


You'll have the opportunity to meet new people and learn how we can all support each other's personal and professional goals.


We look forward to seeing you, so be sure to come out and enjoy a great breakfast and great people all in one location!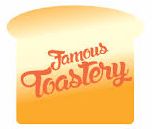 See you at the Toast Cafe - 316 Colonades Way - Cary - 27518


Please note: You will be able to order meals and beverages from the menu, at your own cost. However, there is no obligation to do so.