Description
Read, Learn, Grow and Socialize in our Personal Development Book Club!

We meet once per month, buy/borrow and read, and then get together to discuss.

Haven't read the book? It's ok! Everyone is always welcome. Come out and join us for an informative conversation and a bevvy!

APRIL'S BOOK is: The Four Tendencies By Gretchen Rubin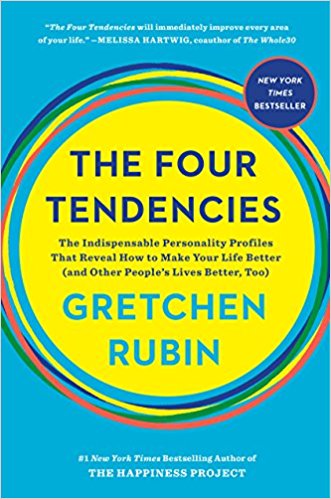 "I discovered that people fit into Four Tendencies: Upholders, Questioners, Obligers, and Rebels. Our Tendency shapes every aspect of our behavior, so understanding this framework lets us make better decisions, meet deadlines, suffer less stress and burnout, and engage more effectively. The Four Tendencies explain why we act and why we don't act." Gretchen Rubin

https://gretchenrubin.com/books/the-four-tendencies/take-the-quiz/


Book Club House Keeping:

• $5 fee secures your spot, and goes towards a raffle prize that we will draw for at each meeting!

• Please purchase a beverage or snack to support the venue.

• Newbies always welcome, even if you haven't read the book yet.

• If you have any favourites to share: Suggestions are always welcome!

Looking forward to seeing you all!
xo Karla & Kandice