Women's Night Out Workshop Series - October's Topic: How to Recognize the Teachers and Life Lessons Designed Just for You (10/19 from 6:30-9:30pm)

Friday, October 19, 2012 from 6:30 PM to 9:30 PM (PDT)
Event Details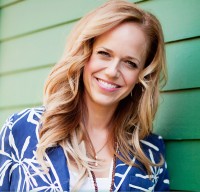 Join the movement to build a community of strong, dynamic and supportive women!
Celia Ward-Wallace invites you to the monthly Women's Night Out series workshops to Empower Women Every DayTM!
For those of you who have not yet had the opportunity to attend a Women's Night Out event, this is a unique opportunity to join a group of amazing women who share a common goal of supporting and encouraging one another.  The first part of the workshop features an in-depth review of a lesson from A Woman's Guide To Having It All  by the book's author, Celia Ward-Wallace.  Following the lesson review participants break out into small groups where facilitators lead them through exercises.  In the last part of the workshop participants are asked to pair up and create a thirty-day plan to achieve a personal goal.
This month's topic is How to Recognize the Teachers and Life Lessons Designed Just for You.  During the workshop we will discuss:
Learn to analyze experiences to find deeper meaning

How to make significant connections with those in your community

Opening ourselves up to those in the community and our world

Examining the implications of our experiences
For your convenience, this workshop is being held centrally in downtown Los Angeles.
Friday, October 19th from 6:30-9:30pm at The L.A Hotel Downtown
333 S. Figueroa St., Los Angeles, CA 90071 | (213) 617-6081 | www.thelahotel.com
Be sure to take advantage of the advance registration and bring a friend discounts!  Tickets will also be available at the door for $30.  
_________________________________________________________________________________
Celia's book is available for purchase through the link under Ticket Information, her website (www.celiawardwallace.com), and will also be available at the event for the discounted price of $10.  

Have questions about Women's Night Out Workshop Series - October's Topic: How to Recognize the Teachers and Life Lessons Designed Just for You (10/19 from 6:30-9:30pm)?
Contact Celia Ward-Wallace
When & Where

The L.A. Hotel Downtown
333 S. Figueroa Street
Los Angeles, CA 90071


Friday, October 19, 2012 from 6:30 PM to 9:30 PM (PDT)
Add to my calendar
Organizer
Celia Ward-Wallace
Celia Ward-Wallace is a Certified Life Coach, an inspirational speaker and author of "A Woman's Guide to Having It All, Life Lessons to Live By." Through her movement of "Empowering Women Every Day" Celia is on a mission to mobilize 1,000,000 women to stand in their power, live a life of contribution and to manifest their greatness through her book, coaching programs, seminars and speaking engagements.
As an entrepreneur, mother and wife Celia knows all too well the challenges women face to be everything to all people, often at the sacrifice of taking care of themselves. After significant financial and personal losses, Celia re-evaluated her life and reconnected with her purpose and spirituality.
This led her to become certified as a Life Coach, a leader of self-development seminars and a key note speaker. Celia inspires women to remember the key to life is that they already "have it all" within themselves and by focusing on self-love they can create the fulfilling and purposeful lives that they desire.
The daughter of life long political activists, she specialized in the study of intergroup conflict and prejudice as well as civil and women's rights while at UCLA and the People's College of Law. Due to her unique upbringing she has an affinity for all people of different cultures, religions, languages and socioeconomic backgrounds and celebrates difference as well as unity. She spent several years working in recreation and community services directing inner-city community centers.
She has dedicated her life to social justice and helping people discover a better quality of life based on healing themselves with love not material abundance. Celia uses coaching tools and her gift of public speaking to share her journey in an effort to empower her audience to unveil their authentic selves and love them back to wholeness.
Women's Night Out Workshop Series - October's Topic: How to Recognize the Teachers and Life Lessons Designed Just for You (10/19 from 6:30-9:30pm)