Women's Night Out with Naima Woodson, Kristina Italic & Tiana Sanchez

Saturday, November 15, 2014 from 6:00 PM to 11:00 PM (PST)
Event Details
Come to Women's Night Out!
BE your best self & CREATE a better world! 
This quarter's topic is: HEALING ENERGY + DIVA ATTITUDE + UNDEFEATABLE SPIRIT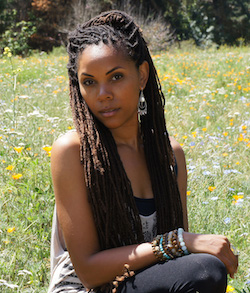 Naima Woodson
As a mom, entrepreneur, and advocate of natural health, wellness, mind-body-spirit awakening, whole foods, and natural healing, Naima's mission is to nurture her innate ability to help others, educate her community, and inspire people to live their best life.  Through her work, she promotes healing, through processes that restore health or wholeness, to balance, harmony and equilibrium: physically, mentally, emotionally, and spiritually.  She believes that the healer is within each one of us, and that she serves as a partner, in helping people connect with their own inherent ability to heal.  Naima is the Owner and Director of Fit For a Kid, a Los Angeles based children's fitness and nutrition education company, as well as the Creator of Beachbum Wisdom, holistic lifestyle brand.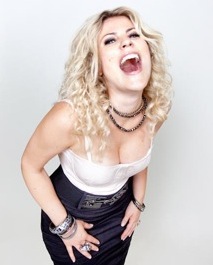 Kristina Italic
Kristina is the founder of the YouCanDoItDIVA Movement where being Loud, Lovely and Legendary is the new attitude for women to ROCK their life. She is #1 Bestselling author, speaker, artist and charismatic leader for women who love to sparkle, take risks, and who totally crave a lifestyle ROCKING their life + business + pleasure. Through her creative expression, sassiness and DIVA approach, Kristina, teaches women how to lead from their feminine and turn their life and business into their ultimate addiction - where fun + flirting + femininity unite.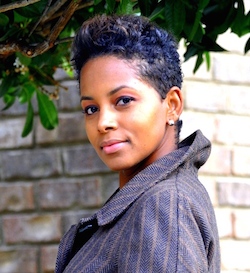 Tiana Sanchez
Tiana Sanchez is a Training and Development Expert, Corporate Trainer, and Consultant on developing talent and influencing organizational culture. Tiana is the CEO of Designing Your Path a private coaching practice that is dedicated to improving overall performance through assessment, training, coaching and solution based strategies for every employee. She is also a sought after speaker and the author of Undefeatable - Conquering Self-Defeat and the co-author of Leaders in Pearls.
AGENDA
5:30 - 6:00PM: Check In & Registration
6:00 - 6:30: Networking & Vendor Booths
6:30 - 10:00: Workshop
10:00 - 11:00 Sip, Socialize & Shop
When & Where

JW Marriott Los Angeles LA Live Hotel
900 West Olympic Blvd
CA 90015


Saturday, November 15, 2014 from 6:00 PM to 11:00 PM (PST)
Add to my calendar
Organizer
Celia Ward-Wallace
Celia Ward-Wallace is a Certified Life Coach, an inspirational speaker and author of "A Woman's Guide to Having It All, Life Lessons to Live By." Through her movement of "Empowering Women Every Day" Celia is on a mission to mobilize 1,000,000 women to stand in their power, live a life of contribution and to manifest their greatness through her book, coaching programs, seminars and speaking engagements.
As an entrepreneur, mother and wife Celia knows all too well the challenges women face to be everything to all people, often at the sacrifice of taking care of themselves. After significant financial and personal losses, Celia re-evaluated her life and reconnected with her purpose and spirituality.
This led her to become certified as a Life Coach, a leader of self-development seminars and a key note speaker. Celia inspires women to remember the key to life is that they already "have it all" within themselves and by focusing on self-love they can create the fulfilling and purposeful lives that they desire.
The daughter of life long political activists, she specialized in the study of intergroup conflict and prejudice as well as civil and women's rights while at UCLA and the People's College of Law. Due to her unique upbringing she has an affinity for all people of different cultures, religions, languages and socioeconomic backgrounds and celebrates difference as well as unity. She spent several years working in recreation and community services directing inner-city community centers.
She has dedicated her life to social justice and helping people discover a better quality of life based on healing themselves with love not material abundance. Celia uses coaching tools and her gift of public speaking to share her journey in an effort to empower her audience to unveil their authentic selves and love them back to wholeness.
Women's Night Out with Naima Woodson, Kristina Italic & Tiana Sanchez