Women's Night Out with Melinda Alexander, Carlin McFarlin & Heather Sheldon

Friday, August 29, 2014 from 7:00 PM to 11:00 PM (PDT)
Event Details
Come to Women's Night Out!
BE your best self & CREATE a better world! 
This quarter's topic is: STYLE + SELF-WORTH + SERVICE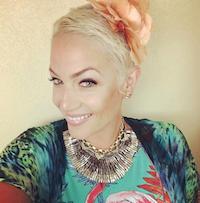 Melinda Alexander
Melinda works with women on finding their authentic selves, on telling their story through their style, on using jewelry as a shortcut for getting dressed, and on using style as an opportunity to promote body positive feelings among women. She does jewelry, she does style, she does curves, she does women's work.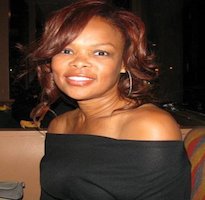 Carlin McFarlin
Carlin McFarlin is a Wellness Coach, Motivational Speaker, Personal Fitness Trainer & Nutrition Consultant who is compelled to raise the awareness of the impact of consumption on health. Carlin speacializes in coaching fitness and nutrition, by reconnecting with self and addressing under-lying issues that block individuals progress and growth.
https://www.facebook.com/pages/LivFit-wCoach-Carlin/294951667273298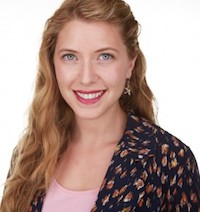 Heather Sheldon
Heather Sheldon is the Program Manager at EmpowHer Institute (EHI) began her journey with EHI as a mentor at Thurgood Marshall Middle School. As Program Manager, Heather connects the mission with the people; she works closely with the Board of Directors, Executive Director, Students, Teachers and Volunteers to fulfill the programmatic goals of the organization and is committed to creating inspirational experiences for the girls EmpowHer Institute serves. In Heather's spare time she is an avid traveler, small space gardener and has recently forayed into the LA food scene as a baker and is starting a small events catering company. You'll be able to see her on and upcoming Food Network's newest food-truck competition airing Winter 2015. 
https://www.facebook.com/EmpowherOrg
https://www.facebook.com/bakingforluv
 AGENDA
6:30-7:00PM: Check In & Registration
7:00 - 7:30: Networking & Vendor Booths
7:30 - 10:00: Workshop
10:00 - 11:00 Sip, Socialize & Shop
When & Where

Marina Del Rey Marriott
4100 Admiralty Way
Marina Del Rey, CA 90292


Friday, August 29, 2014 from 7:00 PM to 11:00 PM (PDT)
Add to my calendar
Organizer
Celia Ward-Wallace
Celia Ward-Wallace is a Certified Life Coach, an inspirational speaker and author of "A Woman's Guide to Having It All, Life Lessons to Live By." Through her movement of "Empowering Women Every Day" Celia is on a mission to mobilize 1,000,000 women to stand in their power, live a life of contribution and to manifest their greatness through her book, coaching programs, seminars and speaking engagements.
As an entrepreneur, mother and wife Celia knows all too well the challenges women face to be everything to all people, often at the sacrifice of taking care of themselves. After significant financial and personal losses, Celia re-evaluated her life and reconnected with her purpose and spirituality.
This led her to become certified as a Life Coach, a leader of self-development seminars and a key note speaker. Celia inspires women to remember the key to life is that they already "have it all" within themselves and by focusing on self-love they can create the fulfilling and purposeful lives that they desire.
The daughter of life long political activists, she specialized in the study of intergroup conflict and prejudice as well as civil and women's rights while at UCLA and the People's College of Law. Due to her unique upbringing she has an affinity for all people of different cultures, religions, languages and socioeconomic backgrounds and celebrates difference as well as unity. She spent several years working in recreation and community services directing inner-city community centers.
She has dedicated her life to social justice and helping people discover a better quality of life based on healing themselves with love not material abundance. Celia uses coaching tools and her gift of public speaking to share her journey in an effort to empower her audience to unveil their authentic selves and love them back to wholeness.
Women's Night Out with Melinda Alexander, Carlin McFarlin & Heather Sheldon