Women's Night Out - Plan The Details of Your 90 Days of Summer!

Saturday, May 31, 2014 from 6:00 PM to 10:00 PM (PDT)
Event Details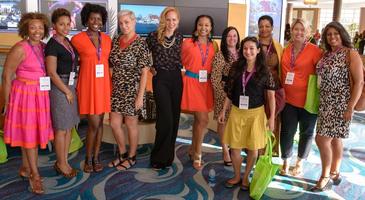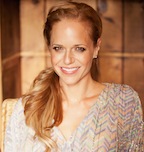 Come to Women's Night Out! 
BE your best self & CREATE a better world  
Empowering Women Every Day is a movement to empower over
1,000,000 women globally and has quarterly workshops to 
support and inspire each other on our journey! 
WORKSHOP AGENDA 
5:30 Networking & Check-In

6:00 - 9:30 Workshop

9:30 Photos & Videos

10:00 Sip & Socialize

 
MAKE YOUR SUMMER PLAN FOR FUN!
Together we will plan out in details your summer schedule making sure to find time for fun, relaxation, family time and freedom! Empower yourself with a plan that values all of you!
This women's empowerment group is an inspirational, all-ages community that meets quarterly for a positive, content-driven workshop based around self-confidence, faith in ourselves and our higher power, and community creation and contribution. We focus on staying connected, encouraging each other, and sharing our wisdom and life experience while also expanding the Empowering Women Every Day™ movement globally. The first part of the workshop features an in-depth review of a topic and next the women break out into small groups where facilitators lead them through exercises.  In the last part of the workshop the women are asked to pair up and create a 90-day plan to achieve a personal goal. Following the workshop we sip and socialize! 
Be sure to take advantage of the early registration and bring-a-friend discounts!
Tickets will also be available at the door for $50.  
My book "A Woman's Guide to Having it All - Life Lessons to Live By" 
will also be available at the event for the discounted price of $10.
There will be light refreshments served and wine. Additional food will be available at the bar. After the event we will relocate to the GLOW Lounge where more food and drinks will be available for purchase. Parking is discounted at $15 for valet and there is also another public lot across the street which is less expensive.
When & Where

Marina Del Rey Marriott
4100 Admiralty Way
Marina del Rey, CA 90292


Saturday, May 31, 2014 from 6:00 PM to 10:00 PM (PDT)
Add to my calendar
Organizer
Celia Ward-Wallace
Celia Ward-Wallace is a Certified Life Coach, an inspirational speaker and author of "A Woman's Guide to Having It All, Life Lessons to Live By." Through her movement of "Empowering Women Every Day" Celia is on a mission to mobilize 1,000,000 women to stand in their power, live a life of contribution and to manifest their greatness through her book, coaching programs, seminars and speaking engagements.
As an entrepreneur, mother and wife Celia knows all too well the challenges women face to be everything to all people, often at the sacrifice of taking care of themselves. After significant financial and personal losses, Celia re-evaluated her life and reconnected with her purpose and spirituality.
This led her to become certified as a Life Coach, a leader of self-development seminars and a key note speaker. Celia inspires women to remember the key to life is that they already "have it all" within themselves and by focusing on self-love they can create the fulfilling and purposeful lives that they desire.
The daughter of life long political activists, she specialized in the study of intergroup conflict and prejudice as well as civil and women's rights while at UCLA and the People's College of Law. Due to her unique upbringing she has an affinity for all people of different cultures, religions, languages and socioeconomic backgrounds and celebrates difference as well as unity. She spent several years working in recreation and community services directing inner-city community centers.
She has dedicated her life to social justice and helping people discover a better quality of life based on healing themselves with love not material abundance. Celia uses coaching tools and her gift of public speaking to share her journey in an effort to empower her audience to unveil their authentic selves and love them back to wholeness.
Women's Night Out - Plan The Details of Your 90 Days of Summer!