Description
The Regnum Christi Triad Women's Teams invite all women to take time for a Morning of Reflection;
Unleashing the Power of Pentecost: A Retreat Guide on the Holy Spirit
Saturday, June 15, 2019 from 8:30 am to 11:30 am at Our Lady of Grace School Library, main entrance on Chapman St.
Mass is available at 8 am in the church prior to the reflection.
The morning will include time for refreshments and discussion. There is no cost for this event but please register in advance. We hope you can join us!
Questions? Contact Kate Boschini, regnumchristitriad@gmail.com or (336) 430-8856.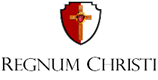 www.rcgreatercharlotte.org