Description
Take time out for reflection and join us for "Living Simply, Like Mary" as we learn ways to integrate simplicty into our work and family life.
The Regnum Christi Triad Women's Team invites you for a morning to reflect on the things that matter, including the Holy Sacrifice of the Mass. The morning will also include a talk given by visiting priest Fr. Martin Connor, LC and a complimentary breakfast.
The morning will begin with 8:30 am Mass and Rosary in the Chapel, with opportunity for confession. Breakfast and talk will be held in the Parish Life Center.

There is no cost for this event but please register ahead. A love offering will be accepted.
Questions? Contact Sue Perez at (336) 908-0881 or regnumchristitriad@gmail.com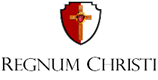 www.rcgreatercharlotte.org