Women's Medical Fund 16th Annual Spring Reception

Thursday, May 19, 2011 from 5:30 PM to 8:00 PM (EDT)
Event Details
Women's Medical Fund 16th Annual Spring Reception
Celebrating a new generation of activists
Thursday May 19, 2011
Moore College of Art & Design   Great Hall
20th Street and The Parkway, Philadelphia, PA
5:30-8:00 pm, sit-down program begins at 6:30
RSVP by May 13
Honoring the recipient of the 2011 Rosie Jimenez Award
In 1977 Rosie Jimenez, the single mother of a five-year-old girl, was the first woman to die of an illegal abortion as a result of the Hyde Amendment. It is in her memory that WMF honors a person or organization whose work provides women with access to safe, legal abortion.  This year, WMF honors Steph Herold.
Steph Herold uses innovative approaches to online activism to advance reproductive justice, including a challenge for women to destigmatize abortion by sharing their experiences using Twitter, a blog for young people in the pro-choice movement, and IAmDrTiller.com, a website to celebrate the stories of abortion providers.
WMF welcomes featured speaker Kierra Johnson, Executive Director of Choice USA.  Choice USA engages young people in creating and leading the way to sexual and reproductive justice for all by providing training, field mobilization and national leadership for a youth-driven agenda.
 2011 Spring Reception Committee 
Jean Hunt, co-chair
Claire Russ, co-chair
Meredith Burall
Deirdre Clark
Kelli Daniels
Rebecca Foley
Janet Goldwater
Samantha Haun
Erika Orsulak
Patty Skuster
Kate Stover
Bethany Watzman
Janet Williams
Judy Walker, WMF Development and Communications Manager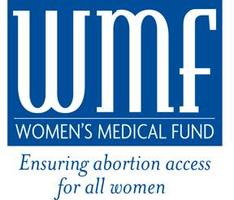 Women's Medical Fund was founded in 1985 after the Pennsylvania legislature cut off Medicaid funding for abortions.  WMF is the only organization in the Philadelphia area providing direct financial assistance to low-income women and teens who want to terminate a pregnancy but cannot afford the cost of a safe, legal abortion.
WMF Board
Jill Fink
Chair
Jenifer Loesch
Vice Chair
David S. Cohen
Secretary

Kelli Daniels
Jan. R. Figueira
Iola Harper
Lisa Cordeiro Kricun
Eleanor Myers
Farrah Parkes
Christopher Scoville
Kate Stover
Maani Waldor
Judy Weinstein
Danyell Williams
Tiffany A. Wilson
Abigail Wolf
Susan Schewel, Executive Director
www.womensmedicalfund.org
When & Where

Moore College of Art & Design
20th Street and The Parkway
Philadelphia, PA 19103


Thursday, May 19, 2011 from 5:30 PM to 8:00 PM (EDT)
Add to my calendar
Women's Medical Fund 16th Annual Spring Reception