Description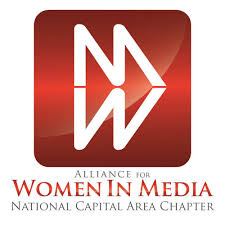 On Saturday, January 21, 2017 history was made. The recent, Women's March protest took center stage around the world and included an estimated 2.9 million people who came together in unison to march in support of equal rights and social injustice. There is no denying the global impact of the Women's March--a march that shook the world with a message that was loud and simple, women have rights too.
The Alliance for Women in Media-National Capital Area Chapter will launch, "Women's March: Now What?," a townhall discussion, led by a dynamic panel of community influencers to highlight what's next on the horizon, as well as to examine the different community groups that gave pause in support of the protest. If we are in this together, we need to address the intersections of feminism and inequality that still divides us in order to move forward.
This program will kick-off at 11:00 a.m. with a light fare brunch reception. The panel discussion will follow at 12:00 p.m.
Guest Speakers:
Moderator: Poet Taylor, Entertainment Correspondent at WPGC 95.5 & Segment Producer at WJLA- Channel 7 News
Janaye Ingram, National Co-Chair, Women's March
Cynthia McCabe, Communications Experts & Writer, Triage. white women. Traige.
Dia Bui, Creative Dircetor & LGBTQ Activist, Humanity in Print
Kersha Deibel, Director of Generation Z, Planned Parenthood
Angela Franco, President & CEO, Greater Washington Hispanic Chamber of Commerce
Arnold Fege, Founder & President, Public Advocacy for Kids
Take-aways:
Learn strategies for continuing the efforts in advocating for equality, individually and within your community.

Identify the key players in your region to connect with on social change efforts.

Understand why the Women's March was not embraced by specific community groups.

Meet other like-minded people to further enhance your professional and personal network.
For questions, please contact awmncac@gmail.com.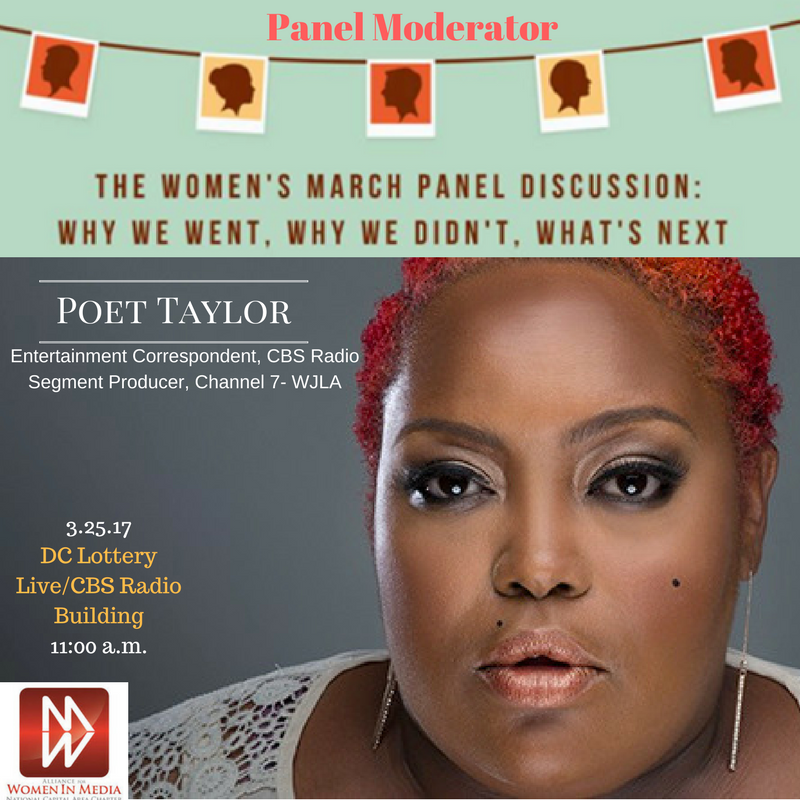 ---
"I raise up my voice-not so I can shout but so that those without a voice can be heard...we cannot succeed when half of us are held back." ― Malala Yousafzai
AWM-NCAC recognizes CBS Radio/WPGC 95.5 for their support of this program and committment to diversity in media.


Date and Time
Location
1015 Half St SE
DC Lottery Building (Home of CBS Radio & WPGC)
Suite 200
Washington, DC 20003