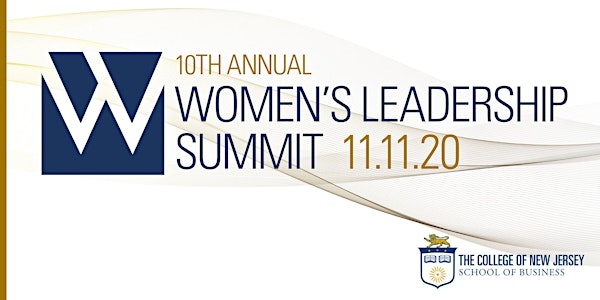 Women's Leadership Summit 2020
November 11, 2020, Zoom Keynote speaker: Laura Huang, Harvard Business School Professor Author of EDGE Turning Adversity into Advantage
About this event
10th Annual Women's Leadership Summit
November 11, 2020, Zoom
Conference Overview TCNJ's School of Business hosts an annual Women's Leadership Summit for students, faculty, staff, alumni and community members. With the goal of providing women leaders with the opportunity to learn about and discuss topics relevant to their personal and professional lives. Visit https://wls.tcnj.edu/ for more information.
Ticketing In order to give back to students, all proceeds from this year's ticket sales will go to an Economic Assistance Fund to help support students who have been impacted by COVID-19. Based on the amount of ticket sales and proceeds available, funding for multiple students may be available.
Contact Information
For more information about the Women's Leadership Summit contact conference coordinator Nicole Beagin in the TCNJ School of Business at beaginn@tcnj.edu or 609.771.2567.
Sponsors
Sponsored by the School of Business and America's Small Business Development Center at TCNJ. Email beaginn@tcnj.edu for sponsorship opportunities.