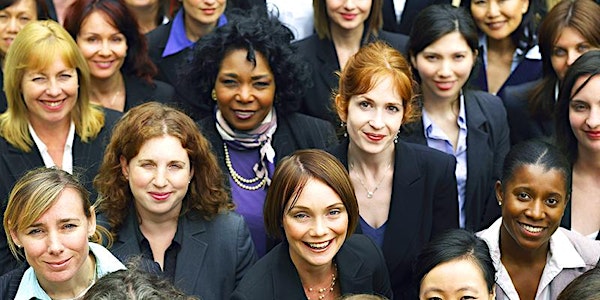 Women's Leadership Development Workshop
Learn, do, and become more. A seat at the table is waiting for you! Reserve your seat now. www.genderdiversitymatters.com
When and where
Location
Crowne Plaza Houston Galleria 7611 Katy Freeway Houston, TX 77024
About this event
Time & Location
Mar 30, 9:00 AM – 4:00 PM
Crowne Plaza Houston Galleria , 7611 Katy Fwy, Houston, TX 77024, USA
About The Event: www.genderdiversitymatters.com
Women of all ages and stages in life, you're invited to learn, do, and become more on Saturday, March 30, 2019, from 9 AM - 4 PM.
Learn to Lead at any stage of your career in this workshop!
Get ready to unlock your full potential.
You will learn:
1. Your leadership style and what it means
2. How to communicate with different leadership styles
3. Create your Growth Map
4. Secure a mentor
5. Meet established women leaders and hear their inspiring story
6. Hands-on training
7. Breakout sessions into smaller groups for role-playing
8. Public speaking and presentation skills
9. Business and dining etiquette
10. Social media dos and don'ts
11. Professional fashion tips
12. Resume tips
13. Networking
14. Become empowered
15. Learn self-efficacy
16. Learn how to collaborate with other women
17. Create a growth mindset
18. Learn gender communication
19. Understand crisis and conflict communication techniques
20. Learn emotional intelligence
21. Learn soft skills
22. Learn diversity and inclusion initiative
23. Learn about unconscious bias and double bind, and how to build awareness of it
24. Learn how to get ready for leadership positions
25. Learn how to ask for what you want
26. Learn and practice interview questions, handshakes, public speaking, and presenting in front of an audience
27. Walk away INSPIRED and Ready to Take Your Seat at The Table Anywhere You Go!
The tickets are on a first-come, first-sold basis. Once the event is sold out, we will post on this website.
Please arrive on time, seating is on a first-come, first-arrived basis.
Anyone entering room must have a ticket to enter.If you have a disability or need special assistance, please email info@genderdiversitymatters.com.
Coffee and water will be available in the morning.
Lunch will be served from 12 Noon - 1:00 PM.
Water and candy available throughout the day.
Complimentary parking and WiFi are available.
Photos allowed, no videos allowed during the workshop.
For questions, please email info@genderdiversitymatters.com
Thank you, see you on March 30, 2019!
Please go to earenterprises.org for more information.