Create the BOLD Change you Want to Make
About this event
WHAT WILL LEADERS LEARN?
1. 13 Skills to Leverage Diversity of Thought for Innovation
2. How to build your team of allies, advocates, mentors & sponsors
3. Strategies for navigating your career and supporting other women
4. How to avoid/overcome Imposter Syndrome
5. Recognizing, interrupting & responding to Gender Bias
6. Additional dynamics in the workplace created by intersectionality
7. Best practices for standing in your power and using your voice
WHAT IS THE EQUINE-ASSISTED LEADERSHIP DEVELOPMENT PROGRAM?
Working with horses teaches Leaders how to:
Lead through influence instead of authority
Provide real-time feedback to improve performance
Practice vulnerability as an Inclusive Leadership Skill
Build trust & respect through multiple actions
Become mindful & practice listening to understand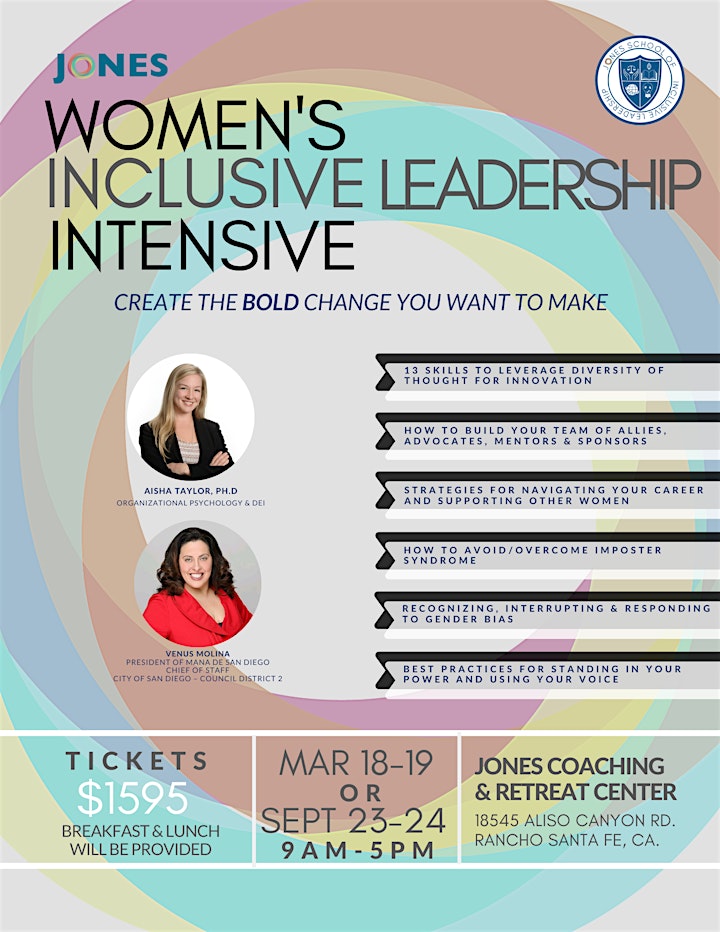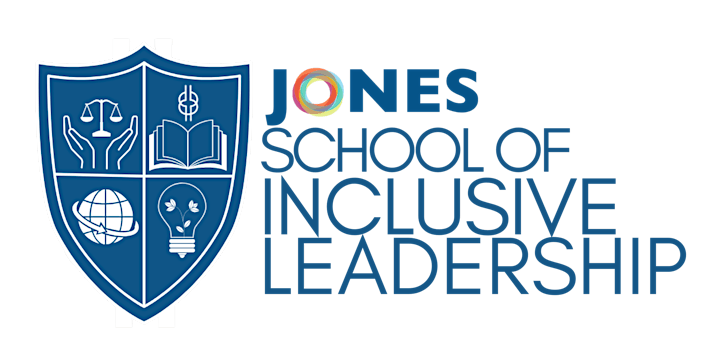 The JONES School of Inclusive Leadership was founded to provide the mindsets, skillsets, and behaviors that equip and empower leaders with practical skills to:
Leverage diversity of thought for innovation
Recruit, retain, develop and promote talent while minimizing the impact of conscious and unconscious bias
Lead with a strategic approach to change management
Increase their levels of emotional intelligence
Create psychological safety that increases belonging and inclusion for people of all backgrounds, both locally and globally.
Through the launching of its School of Inclusive Leadership, JONES will provide individual leaders and teams access to the world-class leadership development, diversity, and organizational change training workshops it has provided to companies such as:
Corporate: CBS, Honda, Hyundai, Toyota, Edwards Lifesciences, NBA, Los Angeles Clippers, OneLegacy, Sacramento Kings, San Ysidro Health, SoCal Edison, SDG&E, Southern Company, SoCal Gas, UCSD Medical Center;
Higher Education: Chapman University, Harvard University, San Diego City College, SDSU, Southwestern College, SUNY Purchase, UC Boulder, UCSD, USC, USD, University of Texas, El Paso, Vassar College, Westminster College;
K-12 Schools: Brentwood School, Crossroads School, Choate School, Dalton School, Francis Parker School, Georgetown Preparatory School, Harvard-Westlake School, Hockaday School, Kinkaid School, Phillips Academy-Andover, Phillips Exeter Academy, Pingry School, Potomac School, Sidwell Friends School, Thacher School
The JONES School of Inclusive Leadership will also house a private confidential Executive Coaching experience for individual Executives and Emerging Leaders who would benefit from 1:1 customized development with one of our world-class JONES Coaches. Please reach out to one of our Client Managers to schedule this transformational inclusive executive coaching experience for a Leader whose success you are invested in.
All JONES School of Inclusive Leadership workshops and executive coaching sessions are held at the beautiful and inspiring JONES Coaching & Retreat Center located in America's Finest City, San Diego, Ca.