Description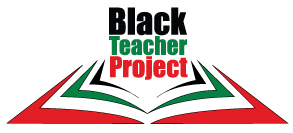 Conversation with Black Teacher Project


---

In honor of Women's History Month, join us for a unique opportunity. We will facilitate a conversation with teachers to discuss the strategies that they use to thrive in the workplace. Hear directly from current and retired teachers and learn how they navigate structural racism and sexism in the classroom and beyond.
Light refreshments will be served.
All donations are to support Black Teacher Project.
For more information contact pstroud@pjsconsultants.net.

This is a co-facilitated event hosted by:
Every child deserves a Black teacher.
The Black Teacher Project recruits, develops and sustains Black teachers for schools in the United States. Our goal is to create an effective teaching force that reflects the diversity of Black people in this country. www.BlackTeacherProject.org
The BlackFemaleProject aims to prepare girls and young women for the realities of the work world by introducing stories of triumph and perseverance. Real women with satisfying careers discuss navigation strategies that help them maintain professional leadership. By studying how Black women have survived and thrived in a post affirmative action era, we will reduce the impact of structural racism and empower a generation. www.BlackFemaleProject.org