Women's History Month Celebration
Sales Have Ended
Registrations are closed
Thank you for your interest in this Women In Defense - Capital Chapter Event. Registration is now closed but other events and activities can be found at our website: http://wid.ndia.org/chapters/DC/Pages/default.aspx#news
Sales Have Ended
Registrations are closed
Thank you for your interest in this Women In Defense - Capital Chapter Event. Registration is now closed but other events and activities can be found at our website: http://wid.ndia.org/chapters/DC/Pages/default.aspx#news
Description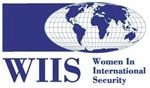 EVENT: Women's History Month Celebration
Please join your fellow Women In Defense - Capital Chapter (WID-DC) and Women In International Security (WIIS) members and guests at the Event "Women's History Month Celebration" at the Center for Strategic and International Studies (CSIS) in Washington, DC, from 12:00 p.m. to 2:30 p.m. on March 30, 2012.
WID-DC is pleased to partner with WIIS to host our second annual celebration of Women's History Month at a networking buffet lunch. The event will feature a keynote speaker, as well as, spotlight two defense career authors and their books.
KEYNOTE SPEAKER ANNOUNCED: Ms. Chani Wiggins - Principal, The Joseph Group, and former Assistant Secretary of Legislative Affairs at the Department of Homeland Security
Ms. Chani Wiggins possesses 13 years of Congressional and Executive Branch experience. She currently develops and implements legislative and communications strategies for clients on a wide range of federal issues including cyber security, telecommunications and energy policy for The Joseph Group.
During her career in Congress, Ms. Wiggins served as Senator Claire McCaskill's (D-MO) Legislative Director, where she promoted the Senator's position on government oversight and reform through various legislative initiatives. Before Senator McCaskill, Ms. Wiggins served as former Senator Mark Dayton's (D-MN) Deputy Chief of Staff; former Congressman Bart Stupak's (D-MI) Legislative and Communications Director where she also handled telecommunications and homeland security policy; and as a senior aide to Senator Tom Harkin (D-IA) on judiciary and labor issues.
In 2007, Ms. Wiggins co-founded the Bipartisan Senate Legislative Directors Group to strengthen relationships across party lines. It continues to exist today.
Ms. Wiggins is a Florida native and a journalism graduate from the University of Florida. Her first career was in journalism, where she was a reporter for The Albany Herald in Albany, GA and The Tampa Tribune, in Tampa, FL.
SPOTLIGHT AUTHORS ANNOUNCED: Ms. Linda Maloney
and Ms. Connie Reeves
Military Fly Moms – Sharing Memories, Building Legacies, Inspiring Hope
Author Linda Maloney
A biographic collection of the inspiring true stories of women who shared the same two dreams becoming aviators in the military, and being moms.
The Elimination Game
Author Connie Reeves
A military thriller set during the Cold War, just as women began entering Army aviation units after flight school opened up to them (us). What if there was a conspiracy in the Army among some male aviators to kill off their female counterparts? A fast-paced novel, it takes place all over the world.
SPOTLIGHT CHARITABLE ORGANIZATION ANNOUNCED: First Salute, Inc.
In addition, WID-DC and WISS ask that our members and guests recognize and support First Salute, Inc. as they fulfill their mission to provide homeless female veterans with safe and suitable housing. There are more than 13,000 homeless female veterans in the United States and with your help that number can be reduced. Join us in providing financial support to Final Salute as they work to address female veteran homelessness through awareness, assistance, and aspiration. We are pleased to have Ms. Jas Stevenson, First Salute founder, join our Women's History Month Celebration.
Please note that the CSIS facility is accessible by car or Metro. CSIS is one block away from the Farragut West Station on the orange and blue lines and within a few blocks of the Farragut North Station on the red line. Several parking garages are located in close proximity to the CSIS facility also. Unfortunately, we are unable to accommodate on-site registrations.
For additional information on The Center for Strategic and International Studies (CSIS), please go to: www.csis.org
For additional event information, please contact one of the co-chairs, Linda McKnight at lindamcknight@cox.net or Eileen Giglio at wid4win@aol.com.
Best regards,
Women In Defense - Capital Chapter
---
The Capital Chapter of Women In Defense would like to thank the following organizations for their continued support:
Hays-Hoisington Sponsors: $5,000

Holm Sponsors: $3,000
Duerk Sponsors: $1,500
Brewer Sponsors: $500
---
Find us on the web:

Women In Defense - National: http://wid.ndia.org/

Women In Defense - Capital Chapter: http://wid.ndia.org/chapters/DC/

Women In Defense - Capital Chapter LinkedIn: http://www.linkedin.com/groups?gid=152317
Organizer of Women's History Month Celebration