Women's History Month Celebration featuring All the Women in Family Sing
Event Information
Location
African American Art and Culture Complex
762 Fulton Street
San Francisco, CA 94102
Description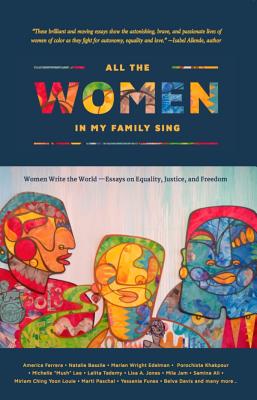 This event features contributors from the anthology All the Women in My Family Sing.
ALL THE WOMEN IN MY FAMILY SING is monumental and timely as human rights and justice are being challenged around the world. It is a watershed title that is both written and published entirely by women of color, including the editing, book cover design, and promotions. Our vision is to empower underrepresented voices and to impact the world of book publishing in America — particularly important in an industry that considerably lacks diversity.
Since the Women's March in January 2017, there has been a growing sense of solidarity among women who refuse to be silenced. What began as a protest of women from every racial and socioeconomic background has evolved into a social and political movement. The last several months have proven that women's voices really do matter and can make a difference. Three years ago when author/activist Deborah Santana decided to publish ALL THE WOMEN IN MY FAMILY SING: Women Write the World — Essays on Equality, Justice, and Freedom, she felt a growing need to illuminate the diversity and complexity of women's experiences in the world. She felt there was an increasing void when it came to women expressing themselves in a meaningful and emotional way about the many important topics that impact their daily lives, especially women of color.
Contributors featured for this event are:

Deborah Santana, Editor
Dera Williams
Meilan Carter-Gilkey
Michelle Mush Lee
Natalie Baszile
Randi Bryant-Agenbroad
Tara Dorabji
Kira L. Allen
Date and time
Location
African American Art and Culture Complex
762 Fulton Street
San Francisco, CA 94102