Join us for our Annual Celebration! Doors open at 9:30 Continental Breakfast, Program starts at 10, Light Snacks, Bonus Program around 12
About this Event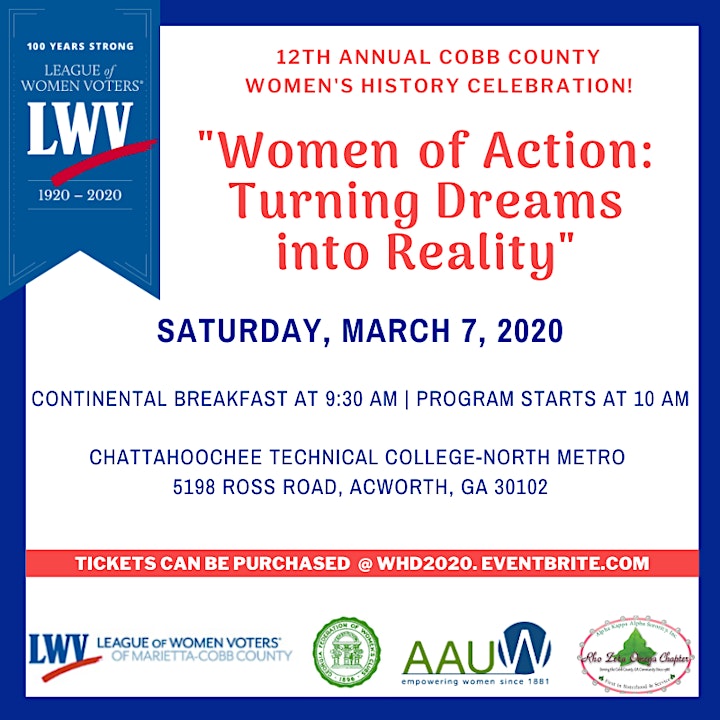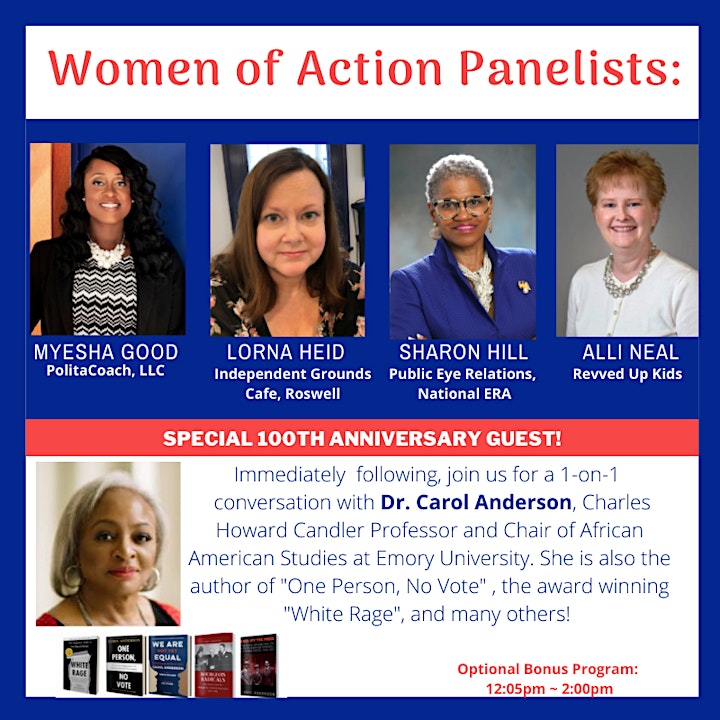 Please scroll to the bottom to see any updates, FAQ's or future communications!
Donations are welcomed and will be used by your local league's general fund to host educational events throughout Cobb County. Everyone needs a ticket & all fees are included in the ticket price.
The event is sponsored by the Marietta Woman's Club, Cobb Woman's Club, League of Women Voters- Marietta Cobb, the Rho Zeta Omega Chapter of Alpha Kappa Alpha Sorority, and the American Association of University Women.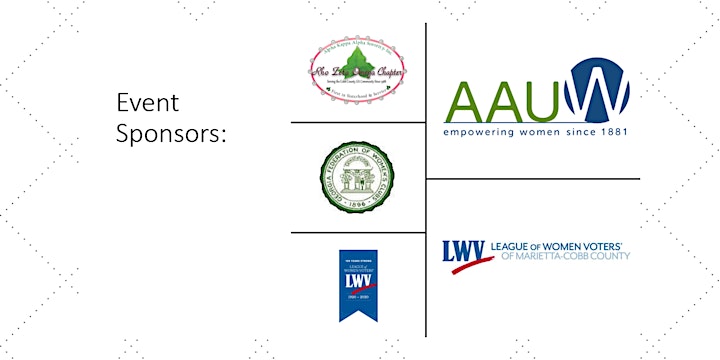 Recommended Directions to Chattahoochee Tech North Metro:
We've found that navigation apps can bring you so many different ways. We recommend that you exit from I-75 and follow these directions:
Take Exit 278 for Glade Road towards Acworth
You will see signs for Chattahoochee Tech-North Metro
Turn right onto Etowah Drive SE
Turn right onto College Way
At the traffic Circle take the 2nd exit
Building D is in the left corner of the main parking lot.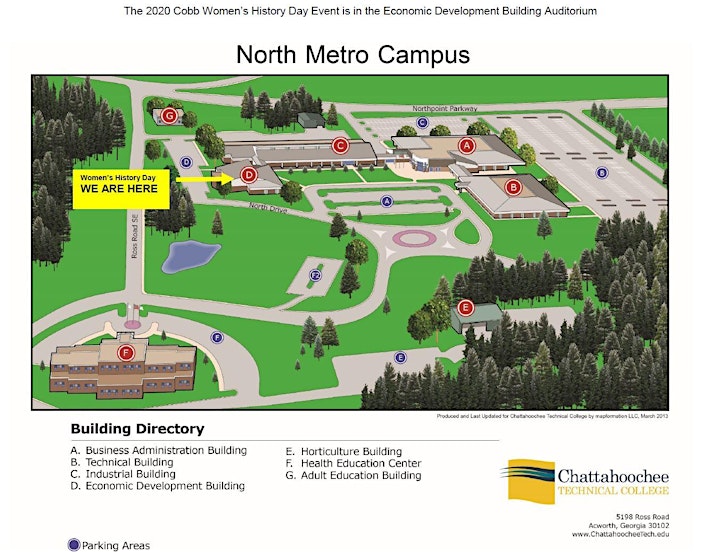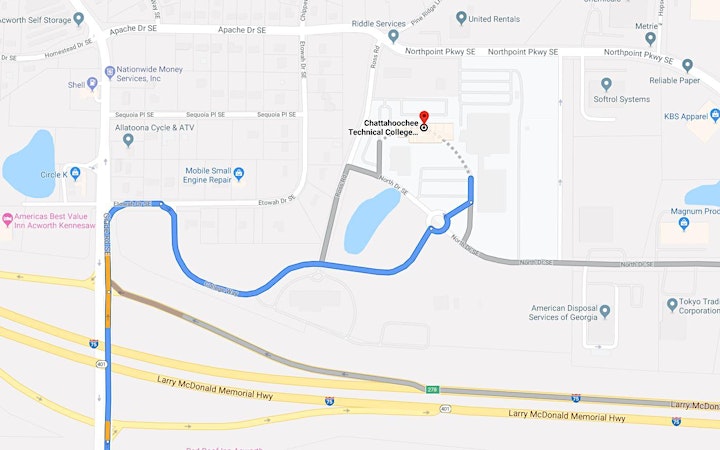 A BIG THANK YOU! to our 2020 Co-Sponsors! & Special thanks to A Cappella Books who will be on hand with a limited selection of books.
If you have any questions or comments, please contact Elizabeth Melville, the Women's History Day Committee Chairman at 678-860-0625.
Join the League of Women Voters- Marietta Cobb Chapter, click here.
FAQs
What's the schedule for the day? A continental breakfast is served at 9:30, panel starts at 10 am , then ends around 11:45 am. This is followed by a 10-15 minute break and light snacks & refreshment before the bonus program begins. The approximately 1-hr program will start shortly after 12 noon, and includes a presentation, audience Q&A . Dr. Anderson will be available to sign books for a short time immediately following Q&A.
Will we do the bonus program again next year? 2020 is a very special year! We are so proud and fortunate to have this dynamic opportunity to have Dr. Anderson join us in our celebratory centennial year with such a timely topic! We may have additional speakers in our 150th or 200th year but this is indeed a rare and special occasion.
What is the format for Dr. Anderson's presentation? Dr. Anderson will speak and present on her research. She is looking forward to an engaging and open discussion with us!
Is there additional costs to attend the bonus program? No. Your ticket allows access to the full program.