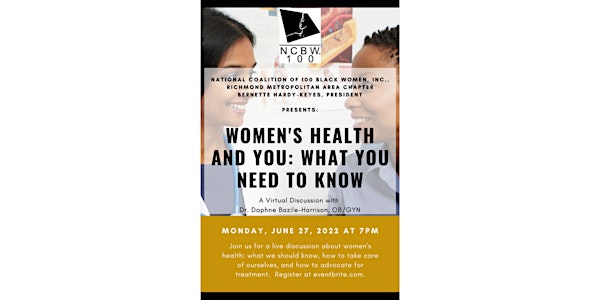 Women's Health: What You Need To Know
A virtual presentation by Dr. Daphne Bazile-Harrison about women's gynecological care.
About this event
Women's health is important. Please join the ladies of the Richmond Chapter Metropolitan Area Chapter of the National Coalition of 100 Black Women, Inc. for a virtual discussion about Women's gynecological care. Dr. Daphne Bazile-Harrison will be our speaker. This event is free and open to the public.