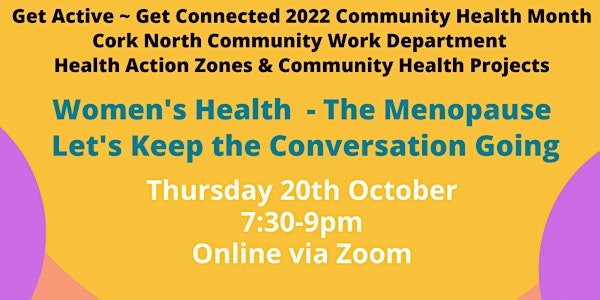 Women's Health - The Menopause "Let's Keep the Conversation Going"
Are you or someone you know perimenopausal, menopausal or post-menopause, and trying to navigate your hormones?
About this event
Menopause is a natural process that all women go through. Understanding and knowing the signs and symptoms, allows you to understand what is happening in your body and helps take the fear out of the menopause.
We hope you gift yourself the time to join us at this FREE online event and take away some tools that help you to navigate your unique journey through this significant phase of life transition.