Topic: Domestic Violence: Creating Communities of Hope | Sharing Resources of a New Beginning.
About this Event
This month is dedicated to bringing greater awareness to domestic violence and its effect on victims.
The goal of our presentation is to Educate, Inform, and Empower Women. Healthcare Professionals, and Domestic Violence women of all walks of life.
Speakers will share their experiences and how they found the courage to move forward with their lives. They will share Resources and Tools to enrich your life! They want to help you find your own greatness!
About the Speakers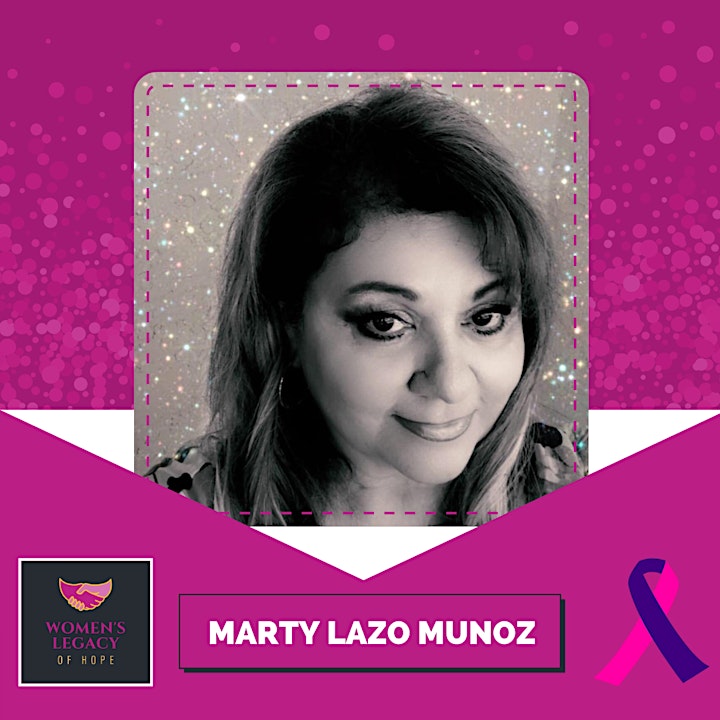 Author, Speaker and CEO of MedCare Staff Women's Health
She is an Author, Speaker and CEO of MedCare Staff Women's Health. Hiring Medical Doctors, Physician Assistants, Nurse Practitioners.
Since 1989 Martha has helped many women achieve their goals and dreams through job training programs. Martha won the Recruiter of the year Award from the State of California for hiring the most veterans. An active board member for many years of several boards for the veterans, Loma Linda Hospital in 2003-2004 Veterans organization in Los Angels, CA. 2001-2003
Woman of the Year 2012 NAWBO ( affiliate award) Volunteered at the Latin Medical Doctors Student association 2013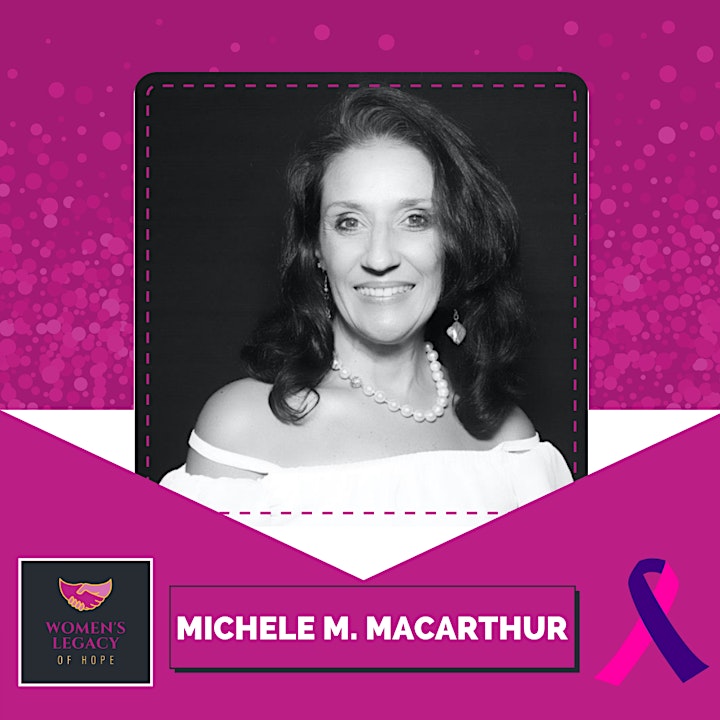 Hospitality, Health & Wellness Industry Strategist
Throughout 30+ year career, Michele has worked in the Hospitality, Health & Wellness industry and a trusted strategist responsible for attracting, building & cultivating business development efforts for top global luxury brands, independent properties & management companies that attracted over 10 million visitors a season!
In Health & Wellness her role is assisting patient healthcare needs with holistic herbal medicines to achieve superior wellness, positive quality of life, and/or enhancing what they have. Her motivation-coaching, teaching, & enlightening others how their vision, journey, "God" story are abundant blessings for another. Blessed with one of Muscular Dystrophies & overlap SE Lupus, she thrives on uplifting inspirations to make differences in others lives! Her true passion-serving those with disabilities around the world that are less fortunate.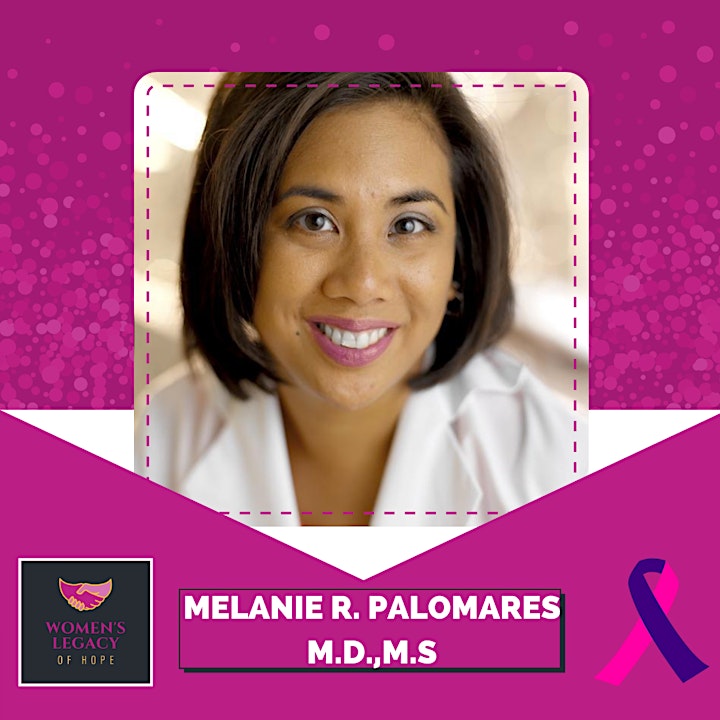 Physician Founder - Cancer Prevention Movement
With multidisciplinary training and experience in medical oncology, epidemiology, and clinical cancer genetics, Dr. Palomares, affectionately known as "Dr. Mel", practices preventive oncology. Dr. Mel coined this term to describe the care of healthy patients who are either at increased risk for cancer or are cancer survivors at risk for second cancers. Her research focus has been on cancer prevention, early detection, and risk assessment. She has particular expertise in breast cancer clinical trials, including trials using natural products.Dr. Mel earned her bachelor degree in mathematics at Boston University, masters in epidemiology at the University of Washington, and a doctorate in medicine at Emory University. She completed an internship and residency in Internal Medicine at Harbor-UCLA Medical Center, followed by fellowships in Hematology at Harbor-UCLA, and Medical Oncology and Clinical Cancer Genetics at the University of Washington.
After nearly 20 years in academic medicine, first ,at the Fred Hutchinson Cancer Research Center in Seattle, WA, and then at the City of Hope Cancer Center in the Los Angeles metro area, she founded Cancer Prevention Movement, which aims to combine technology with public health to serve more people.
But what is much more inspiring than her credentials, is her personal story of how cancer has affected her family and herself.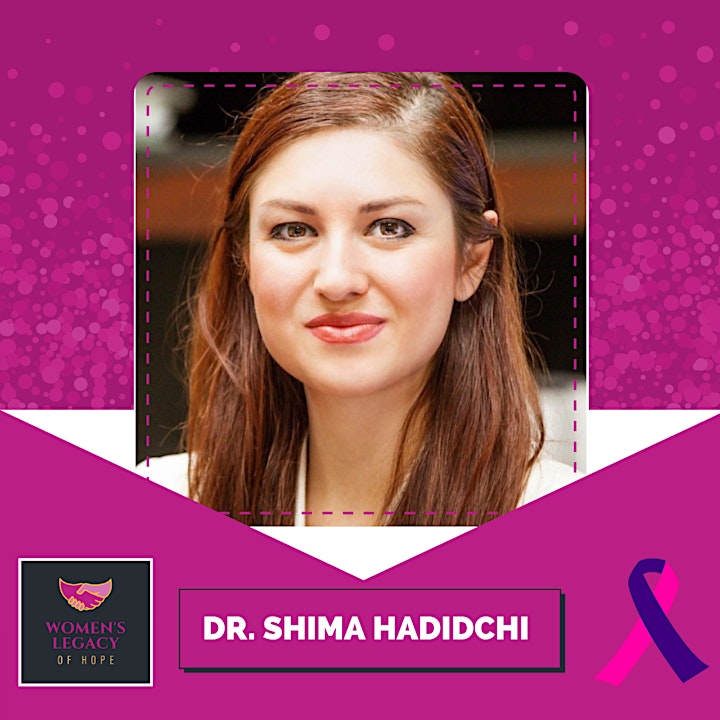 Best Rated Family Physician
Dedicated to helping patients be the healthiest they can be, Dr. Hadidchi is one of the best-rated family physicians in the High Desert. She encourages a collaborative approach to patient care and believes that patient participation is an integral component of the healing process. She strives to guide her patients to achieve healthier and happier lives.
At her private practice - Dr. Shima Hadidchi, MD - in Victorville, California, she and her medical staff offer primary care, telemedicine consultations, weight loss management programs, women's health, diabetes management, and so much more.
A member of the American Academy of Family Physicians and the American-Iranian Medical Association, the doctor is board-certified through the American Board of Family Medicine, which is a non-profit, independent medical association of American physicians who practice in family medicine and its sub-specialties. She also holds certifications in Advanced Cardiovascular Life Support and Pediatric Advanced Life Support.
With a passion for medicine and patient care, Dr. Hadidchi earned her medical degree from Hadamon University of Medical Sciences in Iran back in 2004, with honors in a clinical externship and internship training. She also received awards for Best Intern and Outstanding Research Project. Upon relocating to the United States, she completed her residency training at United Regional Healthcare System in Wichita Falls, Texas from 2009 until 2012. She then worked as a hospitalist at St. Mary Medical Center from 2012 until 2013, after which she went into private practice.
Family medicine is a medical specialty devoted to comprehensive health care for people of all ages. The specialist is called a family physician or family doctor. A family physician is often the first person a patient sees when seeking healthcare services. They examine and treat patients with a wide range of conditions and refer those with serious ailments to a specialist or appropriate facility.
Among her list of achievements throughout her career, Dr. Hadidchi has been the recipient of the Citizen Award for HIV Education in Iran in 2003 and the Physician Humanitarian Award for attending the Cholera Control program in 2001. She has also earned CAPG Standards of Excellence Elite Status in 2017.
Awards
2017 - CAPG Standards of Excellence Elite Status, 2003 - Honors in clinical clerkships and internship training, 2003 - Best Intern Award - Hamadan University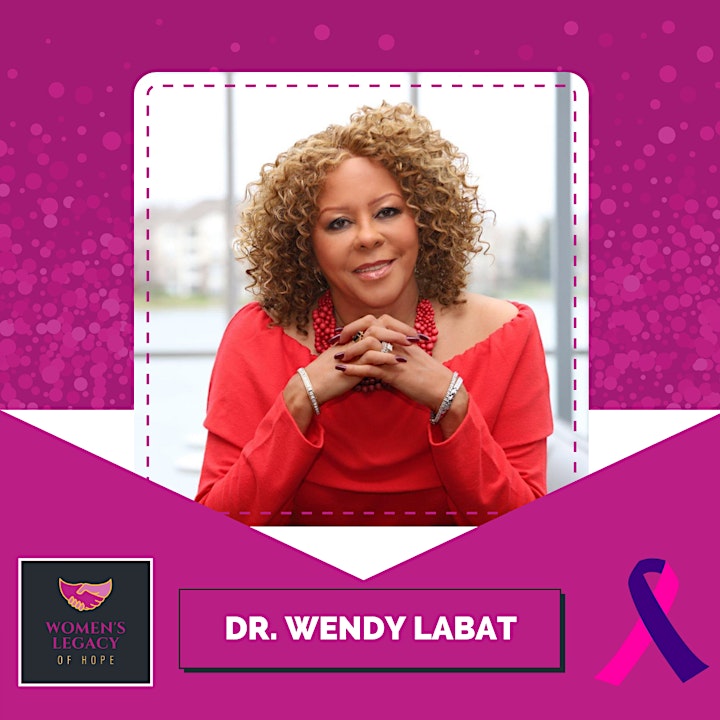 Dr. Wendy Labat, aka The Financial Healer, is an award-winning entrepreneur, strategist, speaker, and best-selling author. She has her Doctor of Business Administration (DBA( degree in Entrepreneurship and over 36 years of experience as an entrepreneur. Dr. Labat is the CEO of The Financial Cures LLC, a financial strategy and business development firm. She also serves as Founder and CEO of Ascend Foundation Inc., a 501(c)3 nonprofit organization, established to empower disadvantaged women to realize their dreams of entrepreneurship.
Dr. Labat shares the knowledge, experience, and wisdom garnered firsthand from the challenges she faced starting a business 36 years ago with zero business experience, limited financial resources, and most recently conquering breast cancer. This journey led her to develop The Financial Cures SystemTM (TFCS). She has improved the lives of many entrepreneurs, business owners, families, and individuals across the U.S. using TFCS. She empowers her clients to formulate specific strategies to diagnose their financial health; take control over their finances; acquire proper protection to prevent financial ruin; build a financial legacy; create generational wealth; and become financially free to enjoy the life they desire. Dr. Labat wrote the Best-Selling #1 New Release book, Diagnose Your Financial Health to get people started on their journey to optimize their financial health.
Dedicated to her community, Dr. Wendy also serves on the Board of Directors of the Zion Hill Community Development Corporation, providing housing to homeless senior women and young adults. She is an active member of Zion Hill Baptist Church. Dr. Labat serves on the Community Action and Business Ministry charged with Voter Registration, Healthcare Enrollment, Financial Literacy, and the 2020 Census Count. During her career, she has served as a Board Member for various business and civic organizations.
In addition to being one of the authors of The Lemonade Stand: Book 2, Dr. Wendy Labat has been featured in publications such as Authority Magazine, Success Profiles Magazine, Lemonade Legend Magazine, Black Enterprise, and The Atlanta Tribune to name a few. She is featured in the 50th Anniversary PBS American Portrait broadcast. Additionally, Dr. Labat was inducted into the Marquis Who's Who as Top Entrepreneur Business Owner.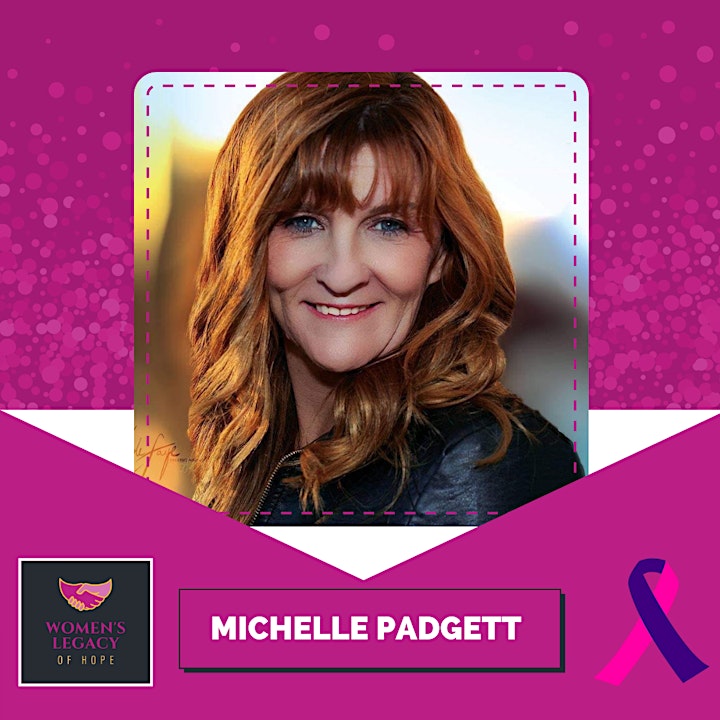 CEO of Victorious Michelle & Founder of The Miraculous Breakthrough Academy
As an overcomer of over 30 years of domestic violence, Michelle makes it her mission to share her transformational journey from victim to victorious to help transform lives, educate men and women about domestic and sexual abuse, and bring unity all across the world. She is certified as a Personal Development and Life Transformational Coach and has traveled the world as a Keynote Speaker, Coordinated with state and local governments to manage transformational events for the community all over the USA, and is an author of several small writing projects which are currently in development and she has recently finished writing her first book, " Never Judge A Book By Her Cover... The Victorious One" to hit the shelves sometime this winter.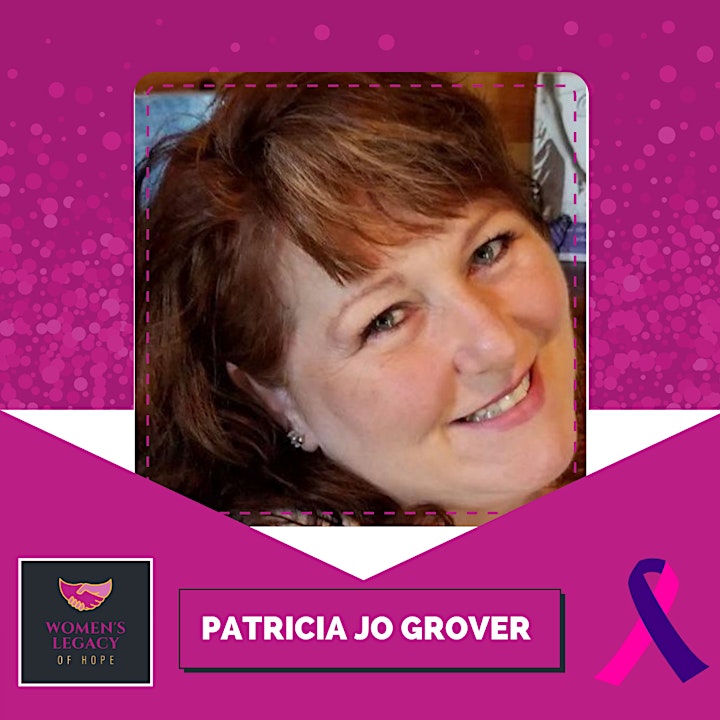 Goal Achievement Strategist/ Author
The Goal Achievement Strategist, Show Host of "The Patricia Jo Grover Show", Author of "Living Outside the Box" and the "Design Your Destiny Planning System" is also a public speaker, she incites action through empowerment! With her books and complete platform, she assists people in the process of setting S.M.A.R.T.E.R. goals, understanding what is needed to achieve them, creating a plan of attack, helps them to identify the barriers that they may face, and helps them to move past them so they are able to achieve their dreams.
Are you next, if not now, when?!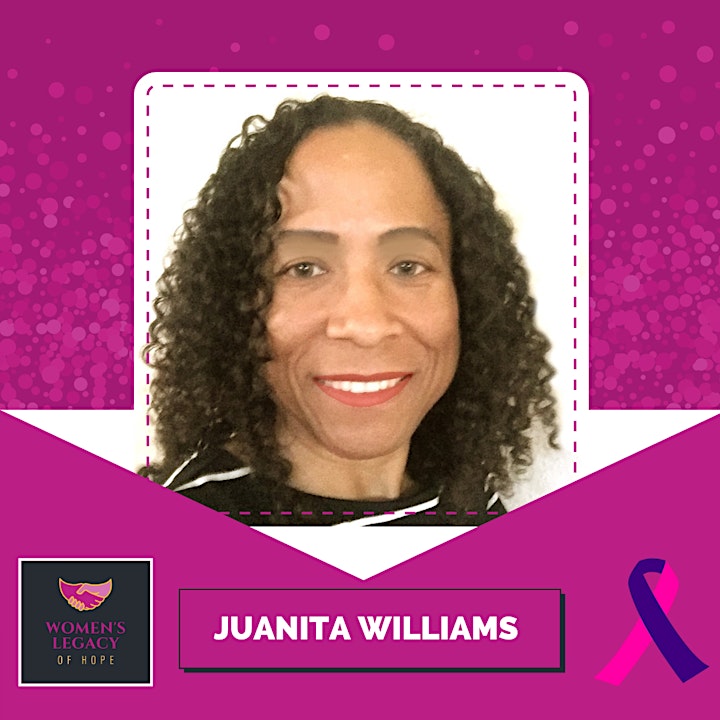 Financial Solutions for Women
I am a mother of two children and have resided in Arizona since 2007. In addition to being a mom, professionally, I am a fully licensed investment adviser representative. I hold both life insurance and securities licenses in multiple states, and also a principal's license. Having once experienced a long-term marriage of domestic violence, I primarily focus my financial services business on educating women about money and advising them on how to transition and rebuild financially after divorce or an ended relationship. I also manage a financial literacy social media platform called Financial Solutions for Women where I share investment strategies and money management tips.
It is with God's wisdom and guidance that I am afforded the opportunity to use my pain to fulfill my purpose of helping other women recover financially as I am.In addition to spending time with my two children, I serve as a licensed minister, counselor, and also founder of the Caring Big Foundation. I have always loved helping children and youth, and this local nonprofit organization shares that same sentiment. Caring Big Foundation partners with other local organizations and businesses to provide personal care kits throughout the year to foster children and teens in Arizona. I am also proud of what we have accomplished so far through building relationships within our community and with Arizona DCS since 2013.
FOUNDER-SHE IS HOPE LA
BROKER-SHE IS HOPE Realty
She is a single mother of two teenage boys and founded the nonprofit SHE IS HOPE LA to educate and empower single mothers starting over in the workplace and provide affordable, transitional housing and childcare.
Tisha is also the Broker of SHE IS HOPE Realty where a percentage of every transaction goes back to the nonprofit. Tisha's drive comes from her passion to give back and desire to prevent anyone else from dealing with difficulties she experienced.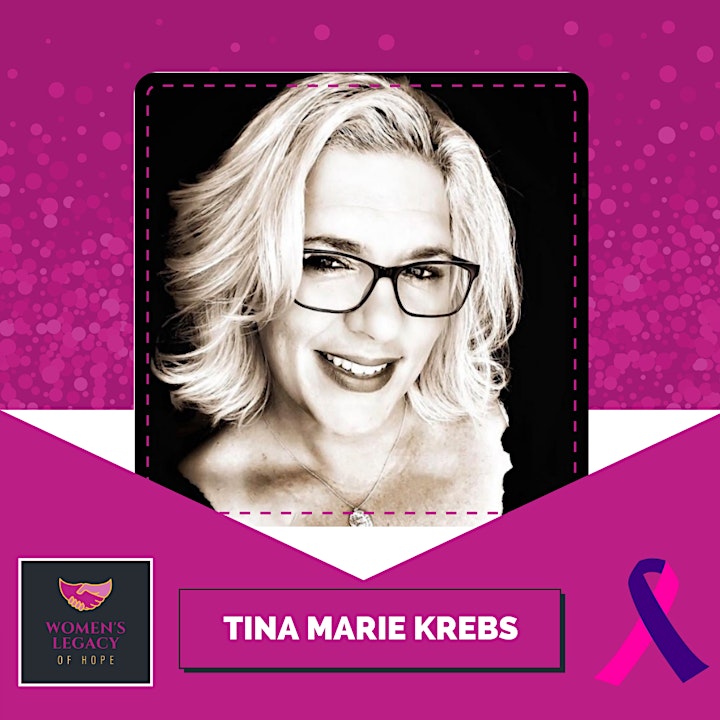 Award-winning Photographer/Artist & Owner- UNIQUE PHOTO INNOVATIONS
Born and raised in Pittsburgh, Pa.
Tina is best known for capturing the raw emotions of life's most memorable moments as well as her ability to create unique photos that are not only visually stunning, but also telling the story from behind the lens.
Tina started her photography journey in 2018 as an escape and way to cope after ending an abusive and toxic marriage. With her strong will and determination, what was once her crutch has now became her passion and future.
When Tina is not behind the camera she is a busy, single mom raising her 2 children, Faith and Joseph. In her spare time she is advocating and raising awareness for survivors of domestic violence and rape while inspiring others how to live their best life after trauma.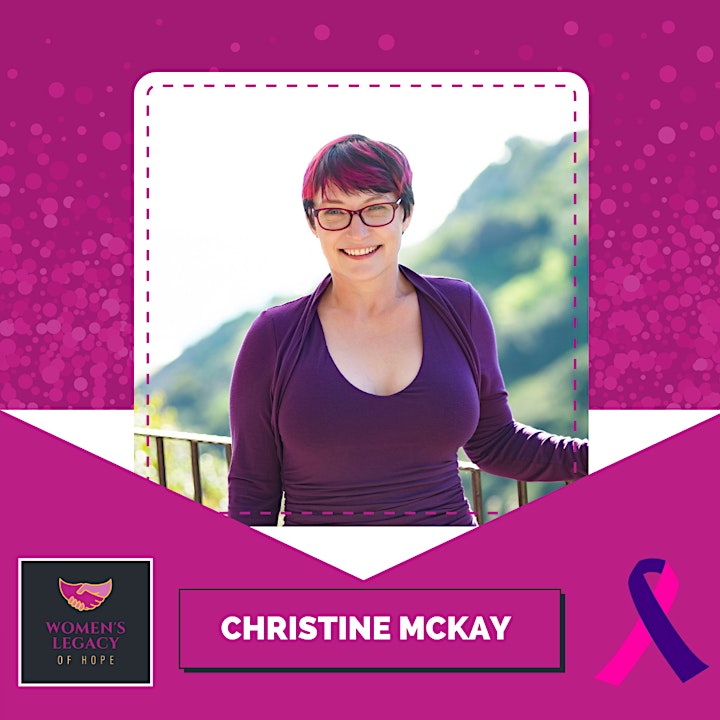 Global Negotiation Strategist / Venn Negotiation
She is a Global Negotiation Strategist and the CEO & Founder of Venn Negotiation.
Christine McKay has 27 years of experience negotiating with hundreds of companies across 53 countries including entrepreneurs, small businesses, and Fortune 500 companies.
Formerly homeless, on welfare for over eight (8) years, and a single mom, Christine ultimately earned her MBA from Harvard University.
She loves spending time with her husband of 27 years, hiking/camping, writing, and riding motorcycles.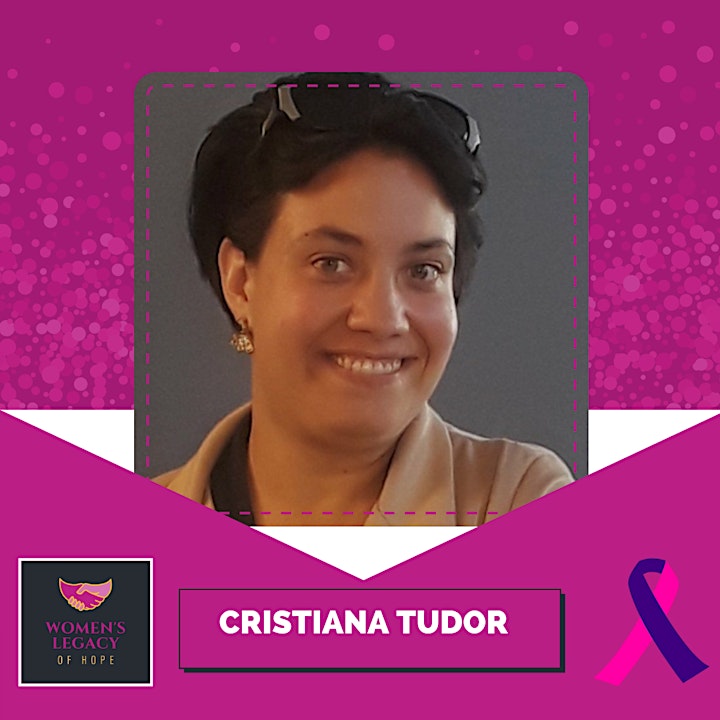 Branding Coach/ Investor/ Wealth Builder
She is a successful financial and wealth coach whose goal is to empower women of any income level to invest wisely using a customized blueprint that she has perfected over the years. Her mentorship and tools help them achieve Greatness.
Cristiana's main mission is to inspire women globally, achieve financial freedom. She believes "when good people make good money, they can do great things!"
As a successful Serial Entrepreneur, philanthropist, and investor in early stage companies, Cristiana is now paying it forward by helping women build lasting wealth through unconventional investment strategies and effective coaching.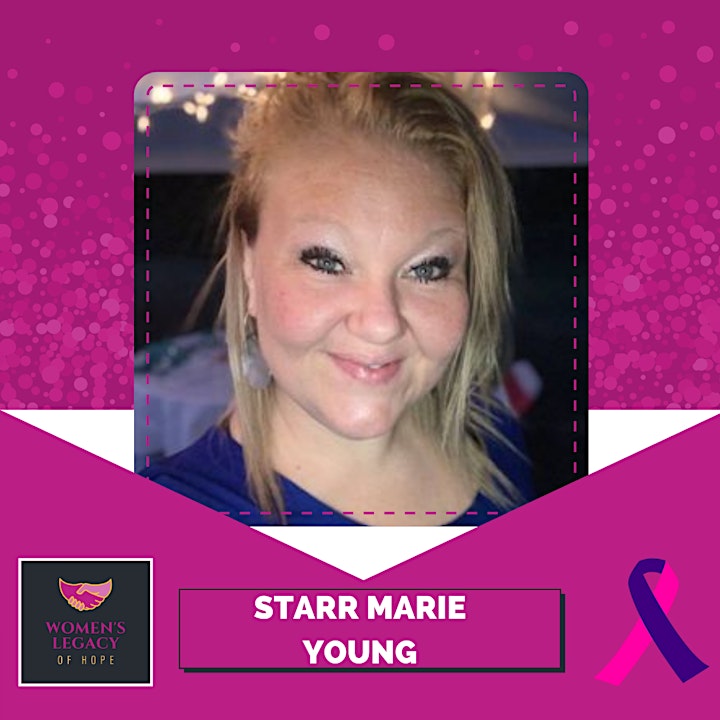 Health and Wellness / Mind-Body Fit Club
Starr is a loving, passionate, and kind woman who strives to follow the path of her heart.
She is a New Single Mom, who is very focused on creating new opportunities for herself and her children through inspiration, healing, and authenticity.
She has a Bachelor's in Communication from Seattle University, and works for Mind-Body Fit Club's marketing department, where health and wellness became the focus of her new life!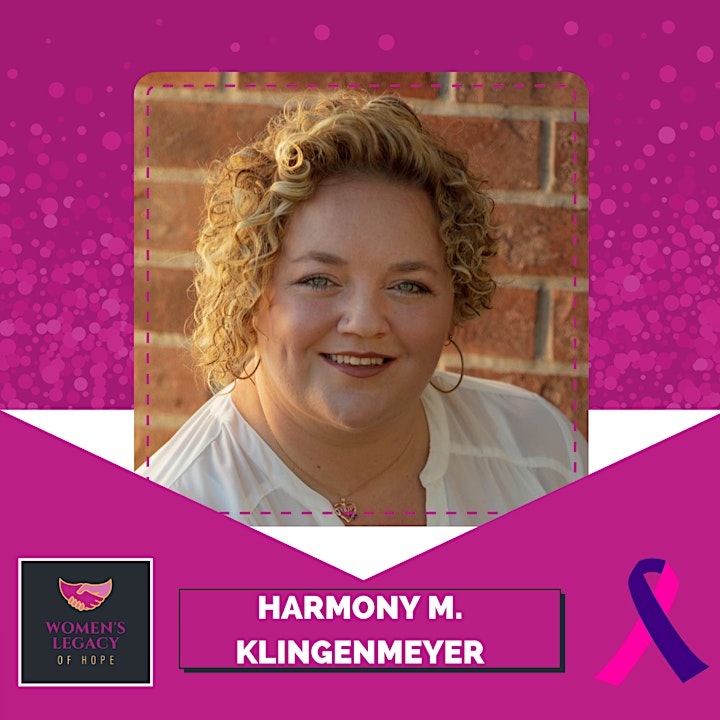 Composer/ Author / Faith Community Liaison / Director of the Teaching Team
Over the past five years, she and her husband have parented sixteen children out of the foster care system in Douglas County, Oregon.
She authored the book "Hear Their Voices: A Portrait of An American Foster Family" as a wake-up call to the needs of foster children in American communities.
Harmony holds her Masters Degree in Education and her pastoral license through Grace, International. She is the Director of the Teaching Team at Garden Valley Church in Roseburg, Oregon, and the Faith Community Liaison for Every Child Oregon. Harmony is well known in her community for strong Biblical teaching and accurate prophetic gifting.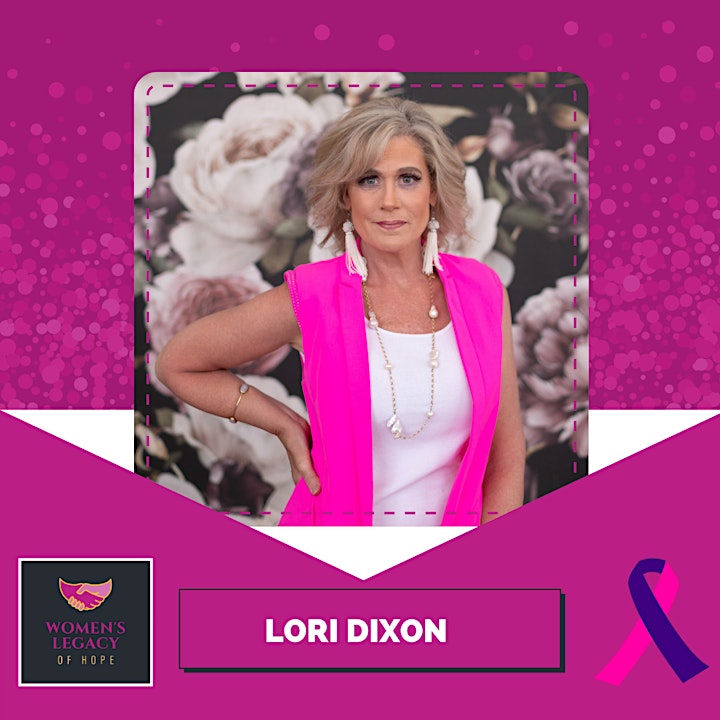 Co-Owner and Founder of Sawubona Sister Gatherings (SSG)
Lori L. Dixon, Ed.S. is the co-owner and founder of Sawubona Sister Gatherings (SSG) and owner of Walk with Lori and LLD Legacy. Lori has been featured on several nationally syndicated TV Shows as a life transformational influencer.
She is a best-selling author of Step Out, Step Up, Step Forward: how to walk in your purpose and its companion journal. Lori's newest company, Sawubona Sister Gatherings, is a platform for women leaders to share their insights, and to SEE others in their beauty and their true purpose.
Now as a producer, Lori, and her team have launched their newest adventure with Sawubona Sister Gatherings, which is a newly released subscription-based show, Sawubona…I SEE YOU, which airs on the ZondraTV Network on ROKU, Amazon Fire TV, and Apple TV just to name a few.
To learn more about Dixon's services and join the community through Sawubona Sister Gatherings, visit: www.walkwithlori.com or www.sawubonasister.com.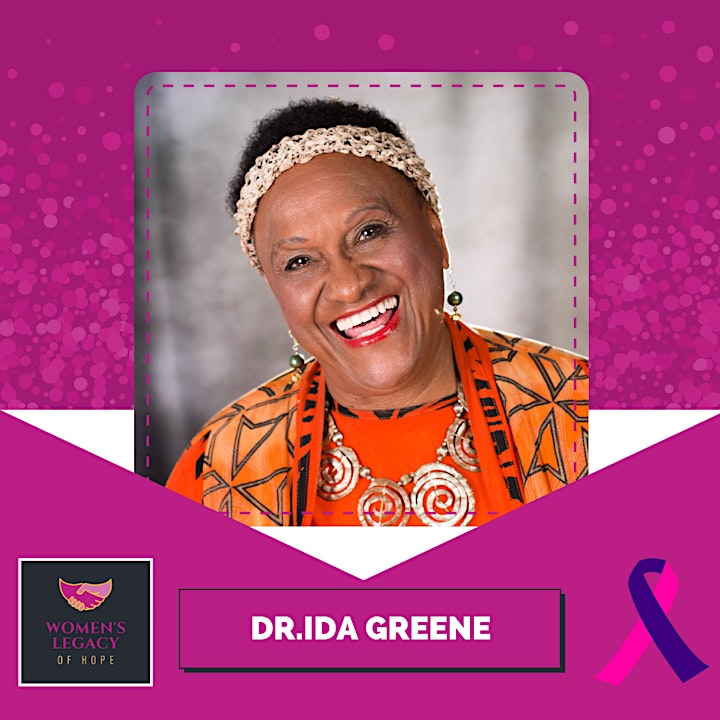 Seer/ Coach /Counselor/ Licensed Marriage, Family/ Child Therapist
Dr. Ida, Ph.D., is an Intuitive Relationship, Seer, Coach , Counselor, Speaker, Licensed Marriage, Family, Child Therapist, Reiki Practitioner, Author of 23 Best Selling books, ordained Minister, Registered Nurse. She offers Intuitive Insight Consultations, Individual Coaching and Intuitive Coaching Programs to help your soul grow and evolve.
She helps you grow Self-Love to ignite your Inner Wisdom, stand in your personal power, using Inner Knowing , prophetic messages as the tool to connect with your Divine Self to have It All: A Love, fulfilling relationships, richer, and healthier life.
Psychotherapy for Individuals , Couples, and Families
Dr. Joan Weathersbee Ellason has been a licensed professional counselor for over 25 years with experience in helping people with trauma that goes back further starting with the 1980s.
As a former adjunct professor at Amberton University, published author on treatment of trauma, and a Christian counselor she has devoted her life to helping people overcome difficulties, manage stress, live life to the fullest.
She is available to provide workshops on various encouraging topics. Her newest book soon to be available it's called the how to a forgiveness with detailed spiritual and emotional tools for overcoming.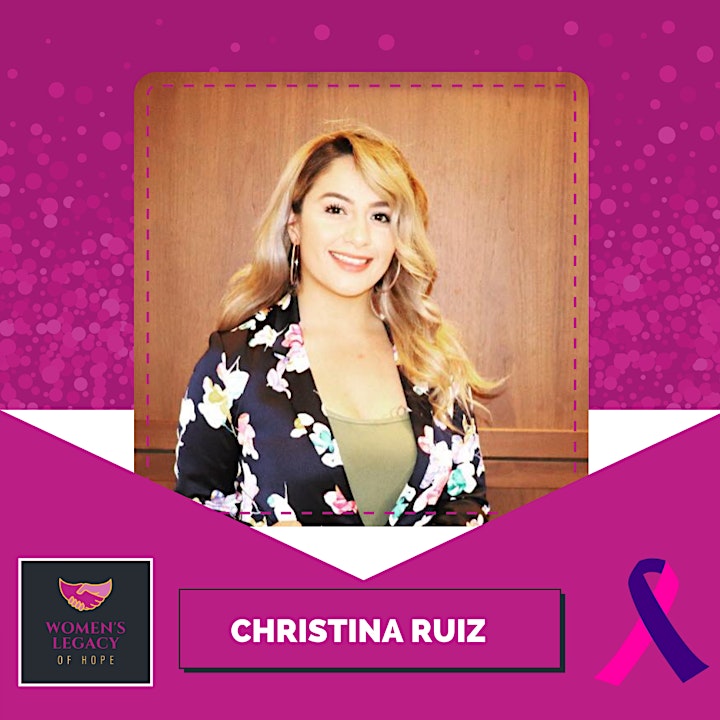 B.S. PUBLIC POLICY | 2020
MASTER'S PUBLIC ADMINISTRATION | 2021
CHRISTINA'S PATHWAYS LLC || CEO
Christina is a 26-year-old, Mexican American, single mother, first-generation college and recent graduate of USC holding a Bachelor of Science degree in Public Policy. She is continuing to complete her second year as a Master's in Public Administration student at the USC Price School of Public Policy. She proudly identifies herself as a former foster youth, incarcerated youth, homeless youth and sex trafficking survivor of Los Angeles. At the age of two, she entered the foster care system where she experienced many forms of abuse ranging from systematic negligence, physical, emotional, and sexual exploitation. She has leaned on education and service work to change her life outcomes.
Christina has work experience in several community-based organizations that serve foster, refugee, homeless, formerly incarcerated, low-income, sex trafficking, and at-risk children youth and families. Christina is currently a Fellow as an acting Assistant Director of Quality Assurance, Policy and Evaluations for a residential treatment facility for female foster youth in Inglewood. Her primary role is creating, implementing, and overseeing processes for continuous quality improvement.
Christina is also a small business owner and licensed Continuing Education Unit (CEU) trainer, providing education development training to foster parents, law enforcement personnel, university students, and county government officials. She has recently been appointed to be a California Youth representative for the California Board of State Community and Corrections Executive Steering Committee. Christina is also a Policy Council Representative for the Coordinated Entry System through the Los Angeles Homeless Services Authority (LAHSA) for a two-year term. Christina works with city policy executives to end youth homelessness by leveraging resources, and bridging gaps between youth, programs, and partners. Christina has advocated for disfranchised communities on the local and state level; she has received several awards for community impact and leadership along with a Proclamation from L.A. County Board Supervisor Hilda L. Solis. Christina's interests focus on advocating prevention, equal access, and accountability policy for the safety and welfare of the children in California. Her career goal is to become a political official within the public sector, where she can advocate for the rights for equal access to higher education for disfranchised communities, enhance public safety and progress the welfare for youth effects by the state systems. Christina seeks to improve social responsibility within business improvement districts such as Los Angeles, California to address the need for economic development within inner cities. Lastly, her goal is to use all of her skills to make a national impact and develop society by using innovative strategic community-based planning.