Women's Health Empowerment

Saturday, May 13, 2017 from 10:00 AM to 12:00 PM (PDT)
Event Details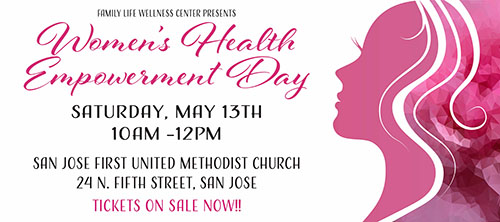 Dr. Mindy Pelz is an expert in customizing thorough nutrition & detox plans for every individual. Too many people are doing health the way it was done 20 years ago. We now live in the most toxic time in human history and people need to be taking care of their health for the world we live in now. Conditions such as menopause, cancer, hypothyroidism, hormone imbalances, and depression are happening at younger and younger ages. There is so much that we can do as women to control the direction of our own health and avoid these diagnosis.
Join Dr. Mindy as she walks you through a step-by-step approach to keeping you and the women in your family disease free, healthy, and happy. 
Here is what you will learn at this event:
- How to balance your hormones with diet and detox
- How to create a toxic-free lifestyle that is easy to implement in even the bussiest of families
- Why you are starting to put on weight at 40's and how to reverse it quickly
- How to improve your health while still making your family a top priority
- The secret to how to create a personalized detox plan that boosts your happiness hormones
The reasons to detox are great, but this program in particular is designed with strength to target weight-loss resistance and treat thyroid and autoimmune conditions. 

For more information about Dr. Mindy Pelz, D.C, you can check out her books on Amazon (The Reset Factor and The Reset Factor Kitchen) or go to drmindypelz.com. 
When & Where

San Jose First United Methodist Church
24 North 5th Street
San Jose, CA 95112


Saturday, May 13, 2017 from 10:00 AM to 12:00 PM (PDT)
Add to my calendar
Women's Health Empowerment