Be part of this event and celebrate women as we connect, share and grow together! We will celebrate women who challenge and inspire us.
About this event
WOMEN'S GROUNDING RETREAT
September 18, 2021 8am-6pm ET
Together Again
Celebrating Women!
Grateful to be together again! While we do enjoy our Zoom retreats, and THANK YOU to those who participated, this retreat will be in person AND on Zoom! You can choose which way to attend.
Something special happens when women connect with other women. Something magical happens when women discover the joy of knowing we are part of something greater than ourselves. At our next Retreat, we will celebrate women who challenge and inspire us to be greater than our dreams can take us.
We hope you consider being a part of this event to celebrate women who inspire us.
Location: 175 Tsatsawassa Lake Rd, East Nassau, NY 12062
Early Bird Registration fee: $79.00
*Starting September 1st fee is $95
ZOOM only fee: $25
ZOOM retreat 8:30am - 12pm
Register on Eventbrite or to pay by check or PayPal contact Heidi directly at Heidi@RippleEffectSpiritualTherapies.org or call 631.903.9692
Registration includes continental breakfast, journal and pen, all programs and discussions, light lunch, use of pool and hot tub
Optional Extras:
One Hour Reiki/Sound Therapy Session- $60.00
One Hour Massage- $70.00
Refund Policy:
If you must cancel, your refund fee is not refundable. You may apply it towards a future event or service.
If we are forced to cancel after you have made a payment, you will receive your money back or given credit towards our next event or service.
Women's Grounding Retreat COVID Policy:
To participate in person at the Women's Grounding Retreat, everyone must show proof that you are fully vaccinated, or produce a negative COVID-19 test dated within 72 hrs of the event.
All registrants must submit a copy of proof of vaccination by sending an email to Heidi@rippleeffectspiritualtherapies.org before coming to the retreat. If you're a NYS resident, and have been vaccinated, you may use your Excelsior Pass app as proof.
For those who are not vaccinated, please bring proof of your negative test to the retreat to show before entering—dated no earlier than September 15, 2021.
If you are sick, or have any of the following symptoms, please do not attend the retreat. We're happy to roll your ticket over to 2022 at no additional charge.
Fever
Dry Cough
Loss of Taste or Sense of Smell
Extreme Fatigue
Chills
If you cannot send proof of vaccination via email ahead of time, please bring proof of full vaccination to the retreat.
Masking / Social Distance
In light of the new mask mandate in NYS schools and because we want to do our best to insure the safety of all participants, everyone at the retreat must wear a mask indoors and be socially distanced. Masks are not required outdoors, therefore, much of our day will be held outdoors weather permitting.
In order to keep everyone as safe as possible there aren't exceptions to the COVID policy, but we will roll your ticket over into 2022 without a problem or fee—even if it's last minute.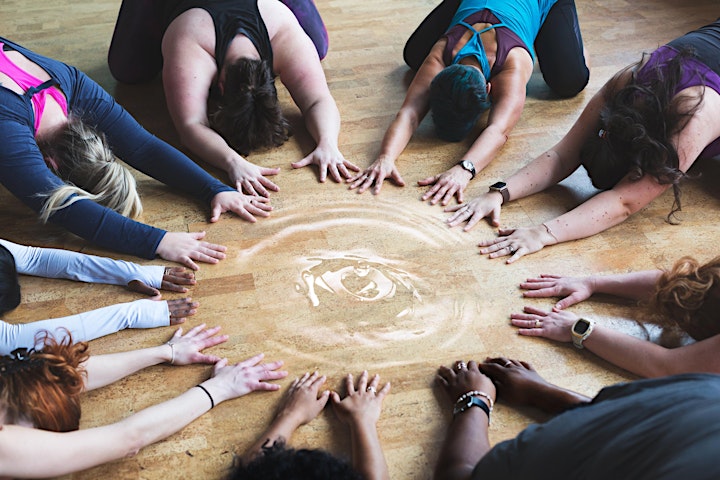 Organizer of Women's Grounding Retreat
Ripple Effect Spiritual Therapies envisions
a universe where Divine Love is all that is; where people live in harmony with each other, all living things and the earth. This ministry inspires the reawakening of every being to that Divine Love within.
Who We Are:
Ripple Effect Spiritual Therapies is a ministry chartered by the Alliance of Divine Love. We are committed to brightening the world by offering Love to anyone open to receive Love through Reiki, Sound Therapy, Drumming, A Course In Miracles, spiritual counseling, spiritual scripture, and ministerial training through a wide variety of spiritual and secular programs, workshops, retreats and travel.