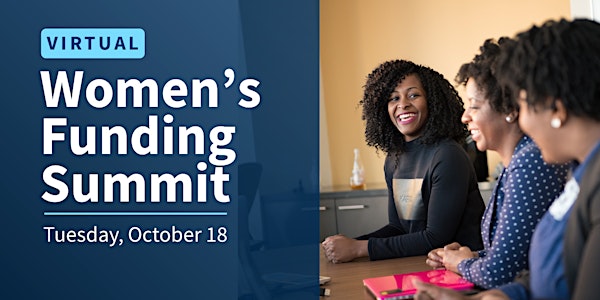 Women's Funding Summit
This virtual funding summit will connect U.S. women-in-business with different funding & financing programs to help their business grow.
About this event
Women's Funding Summit
Capital is the lifeblood of any business, but especially small business. Without adequate financing, through microloans, commercial lending, or investment capital, most entrepreneurs cannot start new businesses or grow their existing companies. In 2022, women still have less access to funding and report lower financials than men.
Join us for this virtual summit to learn about the different types of financing and funding available to your business. You'll hear directly from the lenders and investors who want to work with you and connect with other women who have successfully used their programs to start or grow their business.
Together we'll get funded, go online and go global.
Agenda - Times Listed in Pacific
9:00 - 10:15 a.m. - Plenary Session: Financing and Funding for Women,
Welcome Remarks from Deputy Under Secretary for International Trade Diane Farrell
Keynote Address by SBA Deputy Associate Administrator Claire Ehmann
10:15 - 11:00 a.m. - Breakout sessions: Microlender or Traditional Lender
11:15 - 12:00 p.m. - Breakout sessions: Crowdfunding or FinTech Lender
12:15 - 1:00 p.m. - Breakout sessions: Startup Lender or SBA Trade Finance Lender
1:15 - 2:00 p.m. - Breakout sessions: Choice between two Investor/VCs
Although this event is focused on U.S. women-in-business, all U.S. attendees are welcome to join this free program.
Meet the Speakers: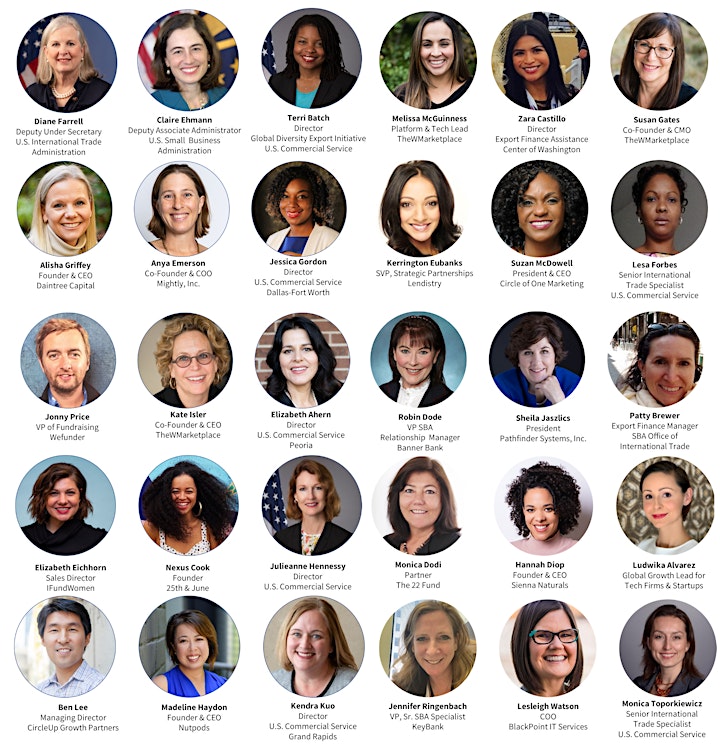 This program brought to you by: