Women's Financial Empowerment Workshop

Saturday, October 4, 2014 from 10:00 AM to 12:30 PM (PDT)
Event Details
Learn How Money Works and Secure Your Financial Future
Guest Speakers:
Rita Hovakimian, Armine Matentsian, Sona A. Tatiyans
Wouldn't it be nice to learn how money really works? More importantly, would you like to learn how to make some of your hard-earned money work for you instead of you always having to work for it? Would you like to learn about financial independence and about how to meet your financial goals?
As women, our key concern is not only our own financial security, but that of our family. If you have been thinking about determining the right financial strategy for you and your family, if changes in your life have taken you off your financial course, or if you just need to review your current financial state, this is the workshop you don't want to miss!

Workshop speakers & topics of discussion
Rita Hovakimian CPC, BCPC Business Coach & Prosperity Mentor at Inspiring Success, LLC
will discuss different financial styles and help you identify your own.
Armine Matentsian MBA, Investment Advisor Representative at Transamerica Financial Advisors, Inc.
will address the building blocks of a solid financial foundation, from risk management, cash flow to investments and retirement planning.
Sona A. Tatiyans Attorney at Law, LL.M at Tatiyants Law, p.c.
will share basic estate-planning strategies, including the difference between wills, trusts, and advance health care directives, and identify the key steps necessary to ensuring your estate plan is in order.
Special thanks to IBM for sponsoring this event!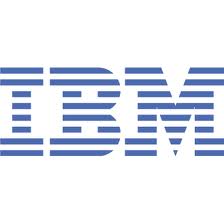 Message from one of the speaker Rita Hovakimian:

Greetings to all participants in the AIWA-SF Women's Financial Empowerment Workshop~
I am looking forward to meeting you and being with you this coming Saturday! I will be speaking
on how your relationship with money is vital to your financial well being and prosperity.
To get you started I have included a very brief (8 minute) online assessment for you to take called Sacred Money
Archetypes (this is the topic I will be speaking on this Saturday). Once you complete the assessment you will receive your scores in an email message. Please bring
your scores to the workshop.
Here is the link to get you started: http://inspiringsuccess.com/2014successplanningintensive/discover-your-sacred-money-archetypes-assessment/
The email that you will be receiving with your scores will also allow you to listen to a training call that specifically
goes into detail about what your scores mean for you. If you have time to listen before Saturday, great. If not, then you can listen to it
at your convenience.
Let my assistant Ellie Reeder <ellie@inspiringsuccess.com> know if you have any questions.
We are committed that you have an experience that contributes to your financial prosperity and well being.
FAQs
What are my transport/parking options getting to the event?
The classroom is located very close to the elevators and the building entrance. The parking lots C and D are the closest to the building. If you find yourself in lot E, then you are in the wrong lot and need to exit from there. That is only staff parking. The parking costs $3.00 per car. Please bring exact change as the machines don't provide change. We are going to put up balloons leading to the building from the parking lot so that you can easily find the workshop location.
And here are the driving directions and the address to Mission College in Santa Clara:
Mission College Location and Directions
Where can I contact the organizer with any questions?
If you are lost please call Alla at 408.674.9795
When & Where

Mission College
3000 Mission College Blvd
Room GC 304 in Gary G. Gilmore Academic Center (third floor);
Santa Clara, CA 95054


Saturday, October 4, 2014 from 10:00 AM to 12:30 PM (PDT)
Add to my calendar
Organizer
AIWA is a non-profit organization established in 1991, with a mission to promote and enrich
the social, economic and personal advancement of Armenian women worldwide. Through educational and community activities, AIWA strives to unite Armenian women, promote gender equity, and emphasize the Armenian cultural heritage. Without alignment to any political or religious group, AIWA has been successful in bringing together creative women of various generations, diverse in interests and academic backgrounds, to fulfill its mission.

AIWA San Francisco affiliate was formed on January 3, 2012. The organization has adopted two overarching initiatives to carry out in Armenia: one is providing educational opportunities to teenage girls coming from disadvantaged families, and the other is focusing on creating employment opportunities for women in the rural areas of Armenia, where poverty is extreme. To learn more about our initiatives, please join and celebrate with at this special evening.