Location
Clark College
Foster Auditorium/Geiser Hall
1933 Fort Vancouver Way
Vancouver, WA 98663
Description
---
Women's Festival Northwest is an official program and special event of the National Women's Coalition Against Violence & Exploitation (NWCAVE) that will take place March 9 & 10, 2018 at Clark College in Vancouver, WA.
Women's Festival Northwest will celebrate women's accomplishments and nurture the dreams of women in an interactive, multi-cultural fun, inspiring, entertaining festival while focused on the five "P's" Personal, Professional, Political, Philanthropic and Planet.
FESTIVAL AGENDA
Friday, March 9, 2018 - 6-9pm
Film Screening of The Hunting Ground
Clark College - Foster Auditorium

Keynote Speaker: Brenda Tracy and Launch of WA Says No More by Washington State University
Emcee: Ruth Brennan


Saturday, March 10, 2018 - 8am to 5pm
International Women's Festival
Clark College - Geiser Hall

Speakers * Entertainment * Exhibit Expo * International Cuisine * Workshops * Author Book Signings * Pebble Rebel Award * Artists and much more!

Visit the Women's Festival Northwest website for a list of speakers and vendors!
Festival Emcee: Natalie Brand, KING5 Seattle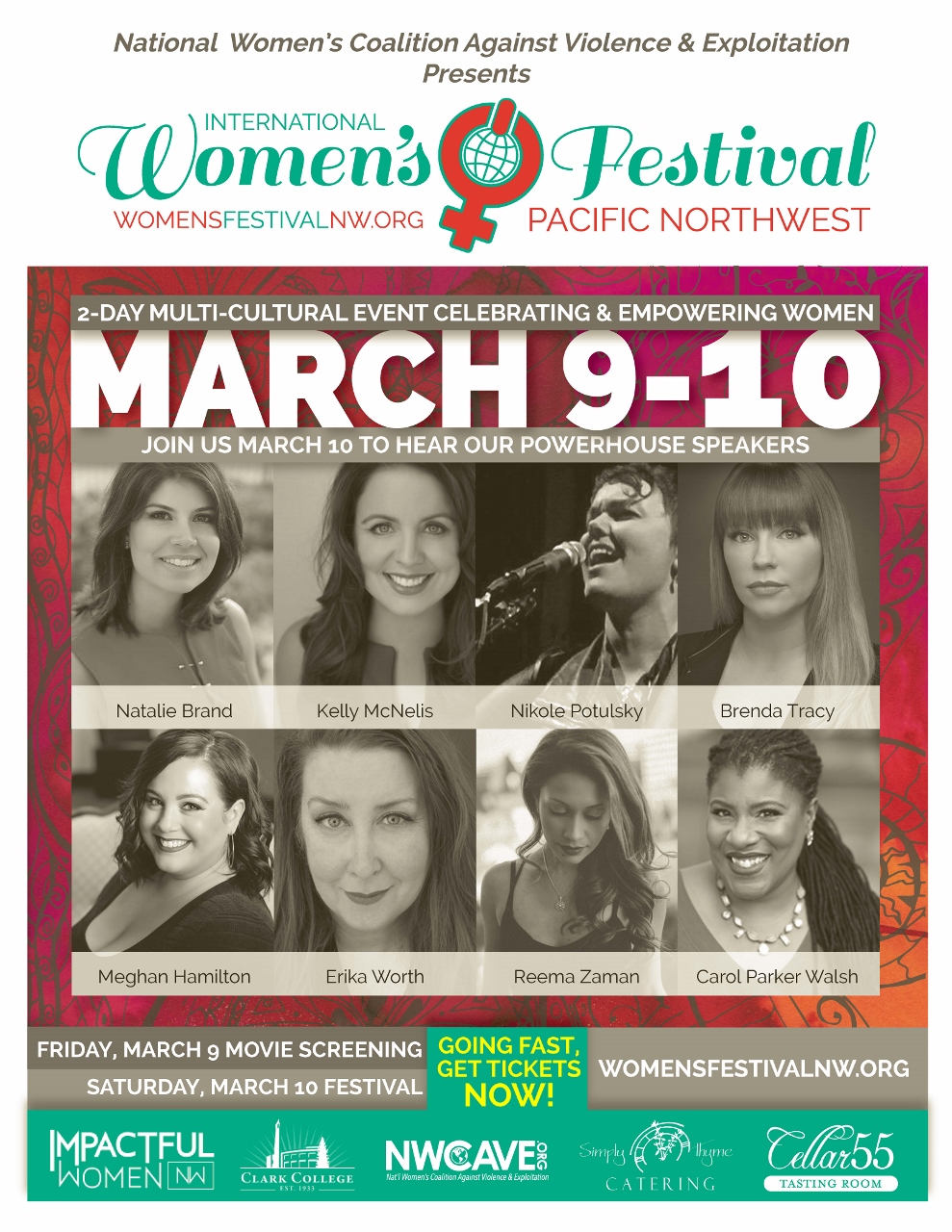 ---
After-Party from 5:30pm-8pm
Cellar 55 Wine Tasting Room
1812 Washington Street in Vancouver, WA